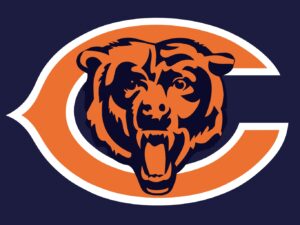 LAKE FOREST- The Bears concluded their three day mini-camp at Halas Hall on Thursday afternoon, but that didn't stop them from continuing to make changes to their roster. Before practice the Bears had waived undrafted rookie free agent cornerback Maurice Jones. It was reported on Thursday night that the Bears will replace him with offensive lineman A.J. Lindeman pending a physical.
Lindeman is an undrafted rookie free agent out of Toledo who grew up in the Chicago area. He played his high school ball at west suburban Waubonsie Valley and was participating in both the mini-camp and OTAs on a tryout basis. If he fails his physical then the Bears won't be able to officially sign him.
If this winds up being the case, I would not be surprised if the Bears opted to bring in a fourth quarterback instead. For now the roster stands at 89 players. Thursday's transaction comes on the heels of many changes that the Bears have made since Sunday. It began with Gabe Carimi getting traded, followed by the releases of Evan Rodriguez, Demetrius Fields and Dale Moss.
Those moves in turn resulted in the signings of Tony Fiammetta, Devin Aromashodu and Jerrell Jackson on Monday. The Bears would finally occupy Carimi's roster spot by signing defensive tackle Sedrick Ellis on Wednesday. Speaking of Ellis, it was revealed on Thursday that the one year contract he signed is worth a little over $1 million with a $285,000 signing bonus.
The Bears would have offered him more had it not been for their current salary cap situation. But the coaching staff is very high on him and he is very much looking forward to playing in the Bears defensive system.  Ellis participated in Thursday's practice and rotated between the second and third team defenses.
He is expected to have a bigger role once training camp begins in six weeks. For now, the Bears will get some much need R&R after a very busy spring. For my take on the Blackhawks recent success, click here.
Get Bears news from me anytime on Twitter @GabeSalgado82