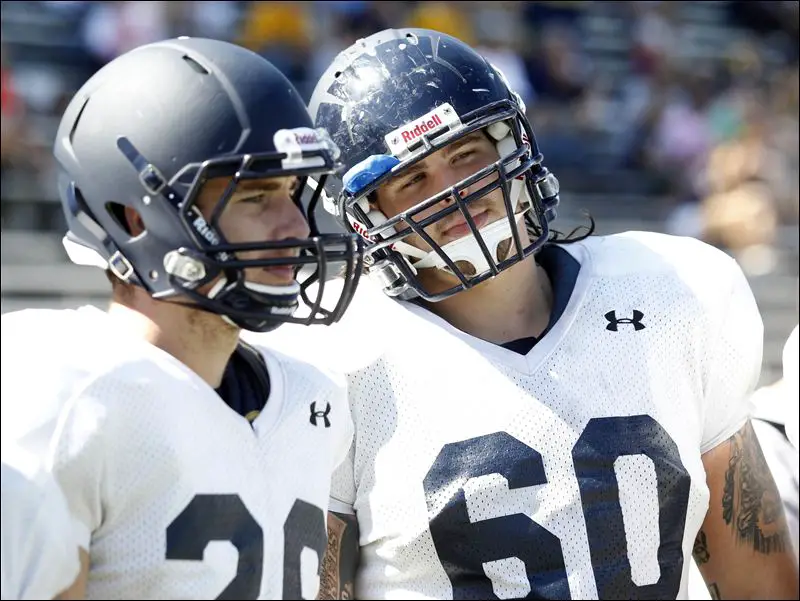 Lindeman brings the Bears roster back up to 90 players.
LAKE FOREST- After numerous reports on Thursday night, the Bears confirmed in an e-mail to the media earlier today that they have indeed signed offensive tackle A.J. Lindeman.
The initial reports came last night after the Bears cut cornerback Maurice Jones before yesterday's final mini-camp workout. They were waiting for Lindeman to pass his physical before they could officially sign him.
The rookie out of Toledo was an undrafted free agent before the Bears signed him. He had participated in the rookie mini-camp, OTAs and the full-team mini-camp on a tryout basis.
He played in 31 games in his college career and started in 13 of those games. He measures at 6-6 and weighs exactly 300-pounds according to information from the Bears.
He entered the 2013 NFL Draft but no one was interested. This is a homecoming for Lindeman as he is from Chicagoland. He played his high school ball at Waubonsie Valley in Aurora where he excelled at the game.
He chose to play at Toledo over Mid-American Conference rival Central Michigan where he began as a walk-on. He redshirted in 2008 but he was granted a fifth year of eligibility as a result.
He finally saw the field in 2009, was given a scholarship in 2010, then his playing time increased and eventually became a starter in 2012. He played in all 13 games for the Rockets last year.
If the Aurora native hopes to make the active roster, he has quite the task in front of him. With Jermon Bushrod, J'Marcus Webb, Jonathan Scott, Jordan Mills, James Brown and Cory Brandon already on the roster, Lindeman will need to find a way to stand out from the rest of the pack.
There are now a total of 13 offensive lineman on the current roster. Chances are only eight or nine of those players will make the 53-man active roster in September. But when you consider the effort that general manager Phil Emery has made to rebuild the offensive line, there is a chance that two of these 13 men could be added to the eight man practice squad.
Lindeman now has six weeks to prepare for the grind that is training camp. All players are required to report by July 24th, with conditioning tests taking place on July 25th and practice beginning on the 26th.
Follow me on Twitter @GabeSalgado82