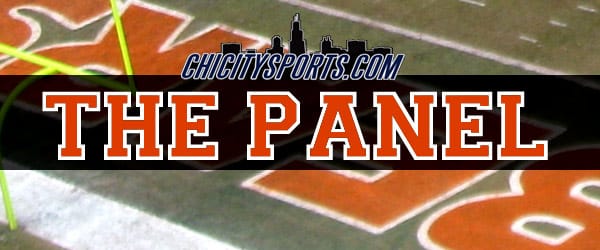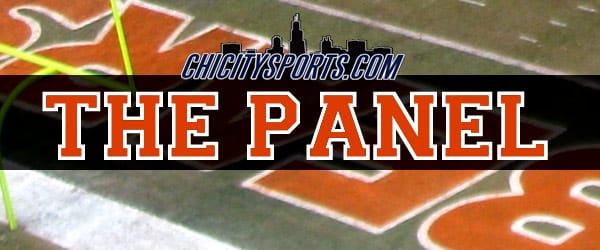 Welcome to the third edition of the Chicago Bears Panel for ChiCitySports.com! After a brief hiatus and some technical errors, we are back and better than ever!  This edition will cover fantasy football, the defense, and the biggest game of the year!
The Panel consists of ChiCitySports Staff members.  All are fans and experts who follow the Bears religiously.
Rick Mollway       —         Adam Dyson         —           USCChiFan          —         Zack Pearson
Which Bears player do you plan on drafting in  your fantasy football league and why?
RM: I rarely draft Bears players with the exception of the defense. In most years, there's been too many questions at every major position for the Bears (QB, RB, WR, TE). I try to get their defense each year because they're usually a reliable unit. I also like Jay Cutler and Matt Forte in backup roles.
AD:  If Matt Forte falls into the 4th/5th round, he will be my pick.  If he goes early, I could take a chance with Jay Cutler or Johnny Knox as back-up players.  But typically, I try to stay away from Bears players that aren't complete locks to have stellar seasons.  I tend to play positions based on what I want rather than what I know (i.e., playing Greg Olsen over Antonio Gates because "I like the matchups"…) If worse comes to worse, I'll take kicker Robbie Gould with my last pick.  Who doesn't love Gould?
USC:  Matt Forte. He'll be undervalued IMO after not having a great season, especially with the horrendous O-Line that couldn't open up holes for him. With the Bears improving their O-Line with the addition of Carimi and the likely addition of a veteran OG and a tall #1 WR (Braylon Edwards? Sidney Rice?), things are IMO looking up for Matt Forte's fantasy value.
ZP:  It all depends on what pick I have or what round I would take the player in. One guy I'm looking to target is running back Matt Forte. He's proved that he can handle the work horse load the Bears have been giving him the past few seasons.
Last year he gave fantasy owners a reason to smile. Forte was a force not only in the rushing game, but the receiving game as well.
Which game do you most desperately want tickets to this season and why?
RM: Honestly, every game. I'm the biggest Bears fan there is. But if I had to choose one, it would probably be the Green Bay game at Solider Field on September 25th. Only because it's a legendary rivalry and I'd like to see the Bears come out with revenge on their minds from what happened in the NFC Championship game.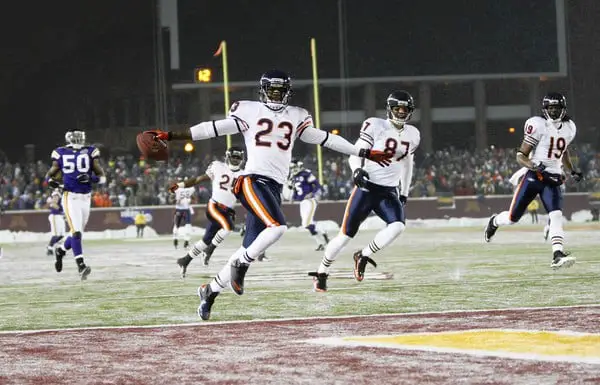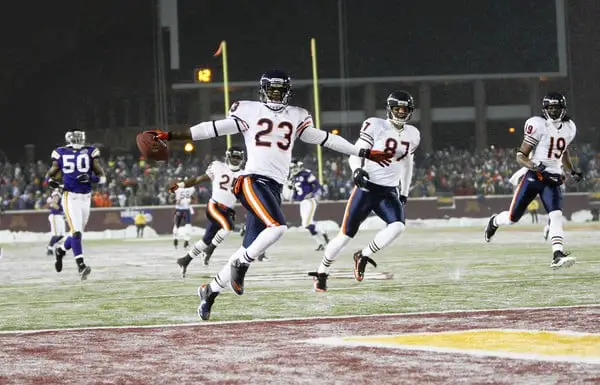 AD:  Everyone would want to go to the Packers game at Soldier Field.  But outside of that game, I can't imagine the atmosphere you're going to see on opening weekend at Soldier Field versus the Atlanta Falcons.  All of the excitement that will have been building up for weeks, listening to Trent Dilfer telling us how Jay Cutler will never be half as good of a quarterback as Matt Ryan, and that's why the Bears will go 0-16 this season, Peppers, Urlacher, Forte…and the opening kickoff.  Sign me up for that one.
USC:  I wish I could get tickets to the Week 3 game when the Bears play the Packers at Soldier Field.
ZP:  Outside of the obvious Packer game, I'm going to say opening day against the Atlanta Falcons. It's going to be a tough test for the Bears to start off their 2011 campaign. This game could provide us what we are in for as Bears fans for the 2011 season.
Which player on the defense can we least afford to get an early-season/pre-season injury and why?
RM: Probably Charles Tillman. The secondary is already thin as it is so losing Tillman would be devastating. Backups like Corey Graham, D.J. Moore and Zack Bowman raise a lot of questions as to whether or not they can play at a high enough level to carry the load in the event that Tillman is out for an extended period of time. That's why the Bears need to put a premium on signing a defensive back in free agency this year.
AD:  For the first time in years, the answer to this question is not Brian Urlacher.  Denfensive end Julius Peppers is the single most important player on this defense.  In the cover-2 system we can afford to have young guys in the secondary as long as we get good pressure on the quarterback.  Peppers provides that.  If he happened to get hurt early on, we would need rookie defensive tackle Stephen Paea to play at a rookie-of-the-year level.
USC:  Julius Peppers. The Bears D-Line has improved, but he's what makes the D-Line so potent. Without him, they would struggle to put pressure on the QB, and in a Cover 2 Defense that would be bad, very bad.
ZP:  We all saw what happened two seasons ago when linebacker Brian Urlacher injured his wrist and missed the rest of the season. The Bears defense struggled, and simply was just not the same team.
If Urlacher went down this year, I could see the same result happening to the Bears. He's such a anchor to this defense, that losing him could mean a disaster on that side of the ball.
Recap
We've got a great group of posters here at ChiCitySports, and the four writers involved in this panel are regular contributors to the site.  Feel free to view the forum and sign up here if you'd like to leave your comments, or maybe grow into a CCS writer yourself!