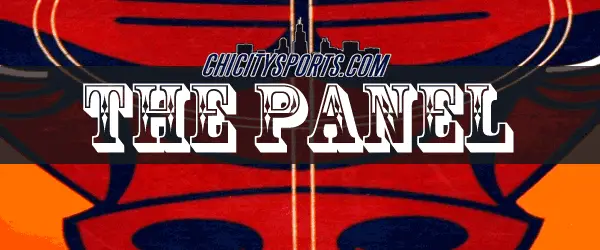 Before we set off into the next phase of this Bulls team, allow us to dwell a bit on what we just witnessed. The ChiCitySports Bulls Panel got together to reflect the 2010-11 season.
The Panel consists of ChiCitySports Staff members. All fans and experts who follow the Bulls religiously.
Chris Snow       –       Rami Abboud        –        Adam Dyson      –    Houston
Other than rookie scale contracts, who is underpaid on the Bulls going into 2011-12? Who is just right, and who is overpaid? Omer included(technically not on a rookie scale.)
Player
Carlos Boozer

($13.5m)

Overpaid

Overpaid
Good
Good
Luol Deng

($12.3m)

Overpaid
Good
Good
Good
Kyle Korver

($5m)


Overpaid
Good
Good
Overpaid
Ronnie Brewer

($4.7m)


Overpaid
Good
Overpaid
Good
Joakim Noah

($10m)

Overpaid
Overpaid
Good
Good
C.J. Watson

($3.4m)

Good
Good
Overpaid
Good
Omer Asik

($1.85m)

Good
Good
Underpaid
Underpaid
Keith Bogans

($1.7m)

Good
Good
Good
Good
AD: Other than Boozer who was overpaid for his production this season, I think everyone else listed is paid accordingly. You can argue that Noah is slightly overpaid (especially if you use this season's production for Boozer…it's gotta go both ways) but I trust Noah more to do his job than I do Boozer to do his. I hope he proves me wrong next season (if there is one…)
RA: [Carlos Boozer] is definitely overpaid. Unfortunately for the Bulls, only hindsight is 20/20. Boozer has turned into little more than a mid-range jumper shooter on offense- and an inconsistent one at that. The team was hoping that Boozer's low-post game would make up for the passive defensive ability of the injury-prone power forward, but that has not been there either. Carlos is an excellent rebounder, but in bitter irony, so is his back-up- Taj Gibson.
Luol Deng was the guy Bulls' fans were once demanding the front office to trade away. But 2010-11 turned into probably Luol's best overall season in his career. "Glue-all" Deng should be this man's nickname because he held it together for this team. But, let's face it. 12 million per-year is a little much for 12 points per-game in the Miami series.
aying Kyle 5 million per-year turned out to be a little unwise on the part of the Bulls. When a guy is a liability on defense and under the glass, you would expect him to make up for it on the offensive end. But the only thing Korver can do effectively is shoot wide open shots. And not even enough of those fell in for Kyle when it mattered most.
Paying Kyle 5 million per-year turned out to be a little unwise on the part of the Bulls. When a guy is a liability on defense and under the glass, you would expect him to make up for it on the offensive end. But the only thing Korver can do effectively is shoot wide open shots. And not even enough of those fell in for Kyle when it mattered most.
Brewer isn't a guy who will do a whole lot on the offensive end of the floor. He and Korver both aren't versatile enough to demand very much money. Brewer might be worth nearly 5 million on another team, but not the Bulls. Unless someone invents a way to fuse Ronnie Brewer and Kyle Korver together, they won't be worth the nearly 10 million dollars of yearly cap space.
It pains me to say Joakim is overpaid, but he hasn't proven yet that he warrants a solid 1/6th of a team's pay-roll. He definitely is worth some big bucks, but he needs to continue to improve his offense game next season, and avoid getting injured.
The Bulls have a quality back-up to Derrick Rose that isn't hurting them in their pocket books all that much. C.J. is worth it for now.
The Turkish Hammer has shown amazing athletic ability for someone of his immense size. He still has ways to go to improve his offensive game. Zero low-post game and a free-throw percentage hovering around 50% makes him a liability. But he can only get better with time; his ability to block shots and rebound make up for most of his other short-comings.
The amount of money the Bulls are paying for Bogans is decent. But, still, this is a guy who the team should try to move if they can get a younger, more athletic piece to build around.
HOU: [Carlos Boozer] is about right, he offers a post game…sometimes. At that rate he is not bad, hope he does better this coming season though. I think [Luol Deng] is also about right. After years of attacks by fans because of this contract, Thibs got the best out of him.
[Korver] is again, about right for a guy who attracts attention the moment he steps on the court offensively. Unfortunately he attracts just as much attention at the other end of the court.
[Brewer] Overpaid…had no idea he was paid this much, heck of a defender though.
Compared to the decent center in the NBA, that is not a lot of money based on his skill level at the position. Chandler and Dalembert make more, Noah is a better player. Underpaid
CJ Watson is overpaid, but only because of his time on the court, he would be a bargain if he played more. Omer is underpaid simply because he is a viable defensive option at a critical position. He was the team's most effective and consistent defensive player starting with Game 5 of the Atlanta series in my opinion.  And [Keith Bogans] is good at that price, might even be underpaid by a slight amount. He shot an acceptable percentage from long range and played very good defense. I am interested to see if he improves playing with Rose another season…if he gets a chance.
CS: Compared to the league averages, the Bulls Front Office has been doing great. Boozer is paid slightly less than his caliber of player, but after his wishy-washy season here, there is no way I can win that argument. Omer came in to prove himself, his contract is good because he was just a rookie, but he should see near eight-figures in his career if he can stay healthy. Brewer was a disappointment, but I have faith in the guy. I just love big guards that can play hustle defense. I'm not worried about Ronnie's contract.
Luol Deng broke out of his funk this season, who breaks out next year for the Bulls?
CS: Ronnie Brewer. I just have this feeling that the Bulls will fall short of landing that SG, and Brewer will claim that starting role. He has too many gifts, and he can guard half of the court! Once his hand is good to go with his legs, Ronnie will be money from all over the court. I also need to give some consideration to Joakim. I know this last season was frustrating to him, I know he works hard in the off-season, and Jo too, should show a great improvement from his thumb injury, and start hitting those tornadoes.
RA: Luol Deng was in the fans' proverbial doghouse for a few years because of his massive contract and disappointing season totals. Hopefully, Carlos Boozer will defy aging and past injury-prone seasons to prove to the fans that he can be a key piece to bring a championship home to Chicago.
AD: Taj Gibson is going to have to play bigger than he ever has if the Bulls are going to advance to the Finals. He's a big who can hit the outside shot and play outstanding defense. Plus, he and Noah mesh much better on the court than Noah and Boozer do. I'm expecting big things out of Taj, and I'm admittedly not his biggest supporter. Prove me wrong, big cat.
HOU: Noah regressed offensively this past season. I expect Noah to be a better offensive player and more consistent offensively next year, could make him an all-star.
Going into 2010-11, the media rivalry was all about John Wall vs Derrick matchups, around the league and including the Bulls, where is the next hyped up player-rivalry?
CS: I don't think people are going to put Rose against any PG, because of how unique Rose is. If we do see the next big hype train rivalry, before it even starts, that's going to be between Carmelo and LeBron. A return of sorts to a superstar matchup. The league attempted to market the match up, but got nowhere after both players were bouncing chemistry issues. The Bulls might see something from Rose and Wade, in the season set against the Heat. I'm sure the league will blow that out or proportion, but after seeing how Dwyane Wade has slipped his tongue a bit with the trash talk, I can picture a chip between these guys, playing for the Chicago pride(even though it's of little use for Wade, Rose wears the horns.)
RA: The Knicks-Heat rivalry will likely take center stage on nationally-televised NBA commercials. It is my belief that the league will look to revive the whole Carmelo-versus-LeBron angle now that they are both in new uniforms at bigger marketing areas.
AD: I think it's going to center around Rose again, at least primarily. Kyrie Irving is the likely #1 overall pick out of Duke, and his game is very similar to Rose's. Speed, Drive, Dish or finish; that's the game plan. By the All-Star break, I expect a big (maybe Enis Kanter?) to be compared to bigs like Zack Randolph, but Rose/Irving will be all the rage at the beginning of the season, especially due to the Calipari Connection.
HOU: I really don't know about any player rivalry of the future because the center position is very weak, so is the SG position. The point guard is by far the dominate position of the era, so maybe the Rose-Paul-Westbrook-Williams-Rondo type matchups will be the interesting rivalries. Even the "B level" talent at the position is compelling. Guys like Jennings, Wall, Curry and even Conley could outplay top talent at the position on any given night. I think team rivalries will be more compelling however…those are the money makers..
Recap
High expectations of new faces in new places(with guys making fantasy money for us normal guys who watch our awesome economy daily). Yeah, we have some overpaid players, but all-in-all we seem to agree that nothing sticks out, as long as Boozer can get into a grove with good health next season.
We're also looking forward to some good team rivalries. Irving should slip into the same level of expectations as Wall did, and it's going to be some good basketball, pending the lockout results.
Please join us in the forums to talk about Chicago Bulls basketball in our newly recognized and awarded, Best Chicago sites by HelloChicago !
  All of our writers have a profile in the the Writers tab at the top of the site. Houheffna(Houston) is host of the Bulls podcast
The Barbershop
. None of the views or opinions in the Panel represent that of ChiCitySports, however if you don't like what we have to say, gives us your .02 in the comments section bellow.
For More Great Chicago Sports Content
Follow us on Twitter at @chicitysports23 for more great content. We appreciate you taking time to read our articles. To interact more with our community and keep up to date on the latest in Chicago sports news, JOIN OUR FREE FACEBOOK GROUP by CLICKING HERE