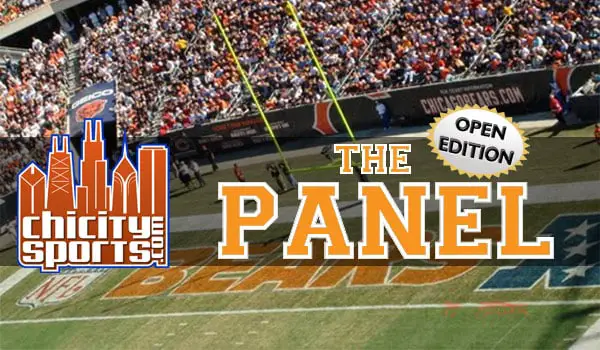 Welcome to the new and improved Chicago Bears CCS Panel! In a new twist this season we have elected to give the members of CCS their own voice, and have received answers to questions from several members of the board. If your answers aren't listed here, you are strongly urged to try again next week!
Without further adieu, let's meet our guest analysts!
Name — CCS Handle
Lorin C. — Wakacha
Chris H. – ole69
Nick F. – nwfisch
Allen B. – SERE Bear
Rory S. – Rory Sparrow
Below are the three questions asked to our Bears Forum inside CCS.
1: What Chicago Bear do you expect to have a breakout season?
LC – Alshon Jeffery. With Martellus Bennett, Brandon Marshall, and Matt Forte on the roster, Jeffery is kind of the forgotten man both on and off the field. He was injured on and off last season, but was still able to make an impact in 9 games. It was clear as the season progressed that he can Jay Cutler were developing chemistry and trust, and those only improve with time. Of Jeffery's 24 catches, 17 were for 1st downs, so Cutler knows he can trust him to move the chains. Add in Martellus Bennett and a improved Offensive Line, and defenses won't be able to pay much attention to Jeffery because they have so many other players to deal with. This makes Jeffery primed to have a breakout year, healthy and in a real offensive system.
CH – I think Martellus Bennett will surprise a lot of people with a breakout season for 4 reasons. First, in Martz's 2010 offense which isn't known for featuring tight ends, Greg Olsen didn't disappear into the H-back role as many predicted, but remained an important outlet for Cutler, targeted 70 times (tied for 3rd most on the team) and racking up 5 TDs, including a spectacular one on the opening drive of the playoffs. Second, despite how atrocious Kellen Davis was in 2012, Cutler still favored him (perhaps second to Marshall) in his progressions until it became obvious he couldn't be trusted to hold on to the ball. Combine that with Cutler's use of Olsen and Scheffler in 2009 and earlier, and I think it's safe to say that Cutler likes to utilize the tight end as an outlet. Third, Bennett has proven to be exceptionally durable (by Bears standards), missing only 4 starts in 5 years. And fourth, I think Bennett has a chip on his shoulder to prove that he can be more of a featured tight end than he had been perceived in Dallas and New York.
NF – I know we've been waiting on this guy to come around for quite some time, but I'd say Earl Bennett. He's had good chemistry with
Jay Cutler, and when the Martz offense was coming around in Chicago. In three games in 2011 before Cutler went down with injury, against Philadelphia, Detroit, and San Diego, Bennett had 14 receptions for 250 yards and a TD. He has struggled to stay healthy and with his problems with injuries have slowed his development on the field. Bennett has been the only WR to not have any issues during mini-camp with hamstrings or other injuries, so I hope Bennett can be the guy the Bears paid him to be 2 years ago.
For defense, I'd probably pick Major Wright. He's been a solid player for a couple of years now, and has stayed healthy over the course of two years. He had 4 INTs last year, and it'll be interesting to see how the defensive backfield responds to a shift in defensive philosophy. Hopefully he makes his mark as a Pro-Bowl safety this year.
AB – Matt Forte should benefit from the west coast style that Trestman reportedly is bringing to the Bears offense. Forte's single season highs to this point are 63 receptions (2008) and 547 yards (2010) however I expect him to eclipse booth of those this year.
RS – Jermon Bushrod. I think Forte will have a really good season, but he's already had good seasons with the Bears. I think people will be fawning over Bushrod from the start, and he will be given superstar status in part because he's not JaMarcus Webb. I expect the defense to have a downturn, so I don't think anyone will be a "breakout" player on that side of the ball. Nearly all the good players are in their 30's anyways.
2: What concerns do you have with the new coaching staff?
LC – Positional Coaches. I'm not worried about Trestman or either of the coordinators, but the positional coaches are much more unknown. Because of their lack of recognition, I wonder just how much players respect them. They respect Trestman and the big dogs, but the positional coaches aren't the same. Some of their experience makes me question them too. QB Coach Matt Cavanaugh came most recently from the Jets, whose QB situation is a mess; RB Coach Skip Peete came from Dallas, whose running game hasn't been much to boast about; WR Coach Mike Groh, who has no NFL experience and only 5 years WR coaching experience, came from Alabama and arguably had little influence on his only NFL WR, Julio Jones', breakout year. Others like Andy Bischoff (TE Coach), Pat Meyer (Assistant OL Coach), and Tim Tibesar (LB Coach) followed Trestman from the CFL and have little to no NFL experience. It is comforting to still have Jon Hoke, but I'm a little uneasy about the majority of them.
CH – My main concerns with the new coaching staff are how long it will take them to cohere and each phase complement the other. I anticipate some growing pains. Also, while I am excited that our head coach, for the first time since Ditka, is known for his offensive focus, I don't want the balance — or imbalance — of the team to flip to a competent offense (a tall order anyway) and a weak defense. Mel Tucker has some solid credentials but you can't avoid looking at his 2012 stats and having some reservations. Jacksonville was a horrible team but I wouldn't say it was for lack of talent on the defensive side of the ball.
NF – Fans are worried about Trestman not knowing the rules, how many downs, etc. I'm not worried about that because the CFL only has 3 downs to get a first, so Trestman will have the knowledge of how to get 10 yards in two tries, as opposed to 3.My concerns on the offensive staff are having too many cooks in the kitchen. Trestman and Kromer are going to have an interesting dynamic in who calls the plays, and how to run protection schemes. Similar to Martz and Tice, I'm worried Trestman or Kromer will be too willing to pass and not allow the run game to develop. I also am worried about Kromer's labeling by some fans as "OL guru," as some credit for developing guards can go to Buffalo Head Coach Doug Marrone. My biggest concern on defense isn't so much the staff itself, because I believe Emery and Trestman did a decent job in filling out that staff. I think the biggest problem for the staff will be after the defense allows a big play, and who the defense will blame. If the defense rallies as a unit and goes hard for the next play, I think they'll be fine. If the defense decides that Mel Tucker isn't calling the right plays or isn't putting the unit in a position to succeed, I'd be worried how the coaches respond to adversity and how they manage to communicate with guys who have been there much longer than they have.
AB – George Halas said "Find out what the other team wants to do. Then take it away from them." I want to see how this Coaching
staff responds when the game plan falters. Are they married to their game plan or are they capable of making effective in game adjustments?
RS – The individual assistants have never worked with each other, and most of them only have a tangential relationship to Trestman. My biggest concern would be how the coaching staff handles that first bad loss or that first losing streak…do they become defensive and start pointing fingers? Do they make drastic changes to strategy and personnel? I think coaching staffs where the assistants are familiar with one another can handle adversity better.
3: Which game on the regular season schedule are you looking forward to most?
LC – Week 9 @ Green Bay. I know it's the easy answer, but there are a number of reasons why this will be most interesting. Obviously we all want to beat the Packers, but this particular game is even more important. It is Trestman's first game against the rivals, and Lovie Smith put so much emphasis on beating the Packers, but struggled to do so, so how will Trestman fare? Coming off a bye week, Trestman should have plenty of time to game-plan and get his team ready, so it will be interesting to see how ready they are. It's also the middle of the season, so the team should be pretty set in its ways by then, and the Packers should be a good barometer for their progress. Plus, it's in Green Bay, and you always want to steal the road game. It will be a tough matchup, but it's definitely the one I'm looking forward to the most.
CH – I am looking forward to the first Packers game not just because they are our historic arch rival but because they have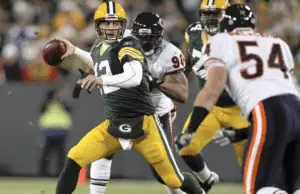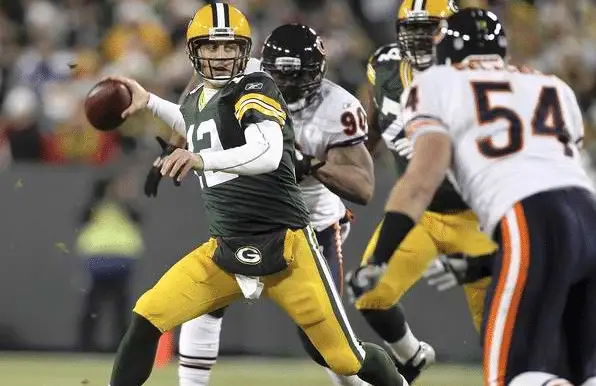 consistently embarrassed us since 2010, even if many of those were close losses, worse than any other opponent during that time, and our woeful offense was usually the prime culprit in those losses. However, I think the opening matchip against a well-rounded and talented Bengals will be a more telling game in terms of what Trestman brings to the table as an offensive mastermind, because I think he will be required to show right away how he and Mel Tucker handle in-game adjustments (something Lovie rarely could do, and his coordinators could usually do at best only at halftime).
NF – Aside from divisional games and the first game, I always look forward to the Thursday night games, so I'll pick that game against the Giants in Chicago, along with the game preceding it in New Orleans. I'll be looking forward to see how the offensive line has developed at that point, and if the Bears can slow down two of the top pass rush groups in the NFL 4 days apart.
AB – The Redskins in week 7 should be a real test and not only because of their dynamic RG3 led offense. The Redskins had the #1 ranked pass defense and #11 rushing Defense in 2012. By week 7 I expect Coach Trestman to have the Bears hitting their stride offensively so this game should be a good barometer of what the Bears O is capable of.
RS – I think the Week 5 matchup against New Orleans will give the best indication as to how good this Bears team is. There will have been enough time for NFL coaches to have seen Trestman's new offense, and the Saints will be the first good offensive team the Bears defense will face. Much like the Vikings and Seahawks games last year, this year's Saints game might end up determining a playoff spot.
Closing Notes:
We've got a great group of posters here at ChiCitySports, and the five posters involved in this panel are regular contributors to the site.  Feel free to view the forum and sign up here if you'd like to leave your comments, or maybe grow into a CCS writer!
For More Great Chicago Sports Content
Follow us on Twitter at @chicitysports23 for more great content. We appreciate you taking time to read our articles. To interact more with our community and keep up to date on the latest in Chicago sports news, JOIN OUR FREE FACEBOOK GROUP by CLICKING HERE