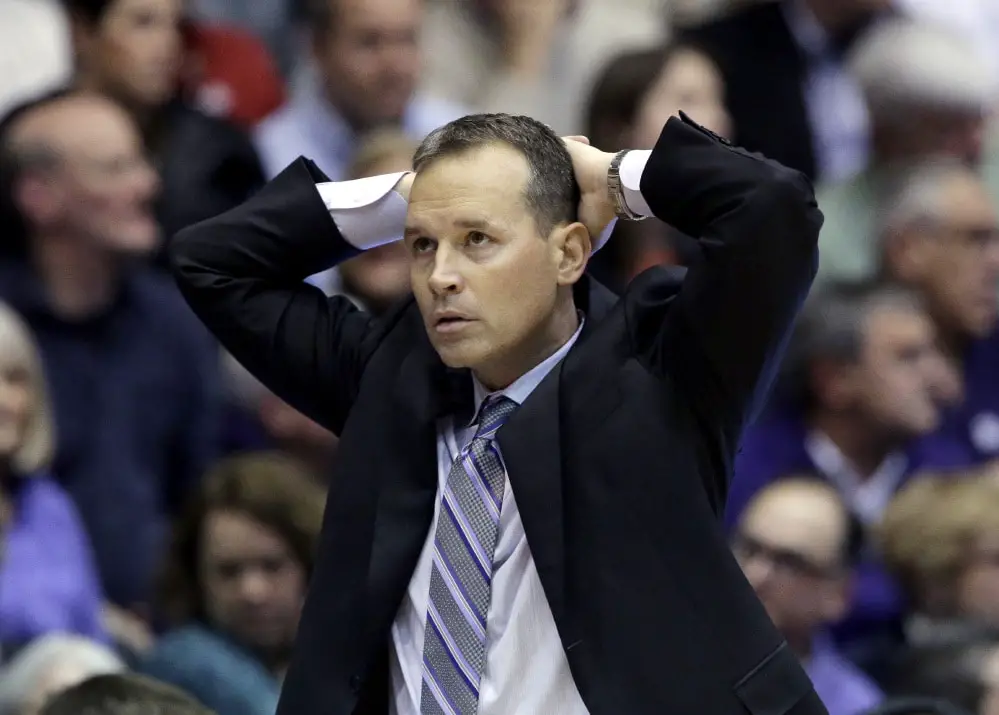 EVANSTON- In what was probably their best performance since beating Rutgers in their conference opener back in December, the Northwestern Wildcats (10-9 overall, 1-5 Big Ten) showed a lot of fight and promise in their somewhat controversial 69-67 loss -the teams fifth in a row- to the Ohio State Buckeyes (15-5, 4-3) at Welsh-Ryan Arena on Thursday night.
Despite what may or may not have happened, the officials decision is usually final and a loss is still a loss. NU struggled defensively by allowing OSU to make 52-percent of their field goals (28-of-53), 47-percent of their three-point attempts (9-of-19), and they couldn't defend Buckeyes hot shot freshman guard D'Angelo Russell.
Russell scored a game-high 33 points to go with seven rebounds, six assists and 12-of-17 shooting (6-of-11 from long range). But there were things that the Cats' did do well, and here are the positives from Thursday night's mayhem…..
Senior center Alex Olah had another huge game by contributing 16 points, six rebounds, two blocked shots, two steals, an assist and shot 6-of-10 from the floor. The Cats' second leading scorer (10.9 points per game) has reached double figures in his last three games.
Olah is also the teams leading rebounder (7.2 rebounds per game) and has collected six or more boards in his last four games. Junior guard Tre Demps also made his presence felt by adding 14 points, four assists, and 2-of-4 shots from beyond the ark.
This was Demps' first double figure output since the overtime loss to Michigan State back on January 11th. This was also his 12th game in which he scored 10 or more points. The Wildcats have a top notch freshman guard of their own in Bryant McIntosch. He scored 12 points, snagged two rebounds, and dished out two assists. McIntosh has been as good as advertised.
McIntosh and Demps are both tied as the teams leading scorers with 11.9 points per game. All three aforementioned players were the only Wildcats to score in double figures.  Other things that went right for Chris Collins' team are as follows…..
They outrebounded the Buckeyes 32-29, outscored them in the paint (26-22), in points off turnovers (12-6), second chance points (16-13),  and bench points (18-11). If not for a couple of bad second half calls the Wildcats would have pulled off their biggest victory of the season.
But their performance Thursday night shows that this team is progressing and slowly heading in the right direction. It'll be interesting to see how the Cats' respond on Sunday when they play another tough road game. This time they'll pay a visit to the surprising, 13th ranked Maryland Terrapins (15-4, 5-1) who are 12-1 at home this season.
Follow me on Twitter @GabeSalgado82
For More Great Chicago Sports Content
Follow us on Twitter at @chicitysports23 for more great content. We appreciate you taking time to read our articles. To interact more with our community and keep up to date on the latest in Chicago sports news, JOIN OUR FREE FACEBOOK GROUP by CLICKING HERE