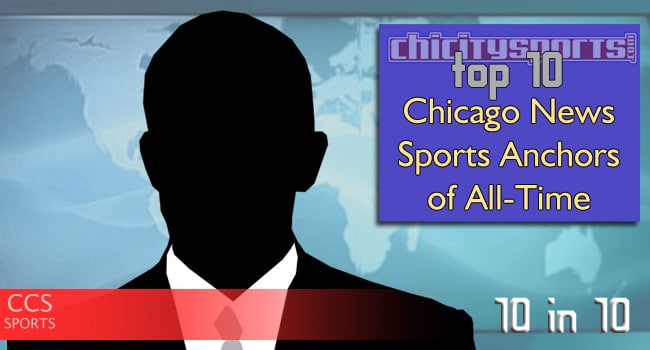 Welcome back to the 10 for 10 where we'll name another Anchor in our top 10 Chicago News Sports Anchors of All-Time.
[divide style="3″]
#5. Corey McPherrin
[divide style="3″]
[divide style="3″]
WBBM CBS Channel 2
WFLD FOX Channel 32
[divide style="3″]
[divide style="3″]
[clear]
How often does someone leave local Chicago newscasting for New York to take on a bigger spotlight? How often does that happen the other way around? Corey was considered one of, if not, the best of the up-and-comers working WABC in New York. McPherrin was originally from Markham, a suburb on the southern skirts of Cook County. He returned to Chicago in 1991 to work for WBBM CBS 2.
Not until he went to WFLD, and was able to take full advantage of the NFL on FOX that Corey McPherrin became solidified in Chicago sportscasters history, where he did everything from running highlights, to making sports skits.
Currently Corey hosts Good Day Chicago on WFLD Fox 32 every morning from 4:30AM to 10AM.
[clear]
I've got something for you.
Here for more? Then return for number 4. Updated: Click here to see #4
A News Sports Anchor is the person you usually see near the end of the news program giving out the sports highlights and scores for the day. Only Chicago television news programs are considered. The programs can be found on WBBM 2, WMAQ 5, WLS 7, WGN 9(including CLTV), WFLD 32 as the morning, afternoon, daytime, evening, nightly, or various weekend news.
For More Great Chicago Sports Content
Follow us on Twitter at @chicitysports23 for more great content. We appreciate you taking time to read our articles. To interact more with our community and keep up to date on the latest in Chicago sports news, JOIN OUR FREE FACEBOOK GROUP by CLICKING HERE