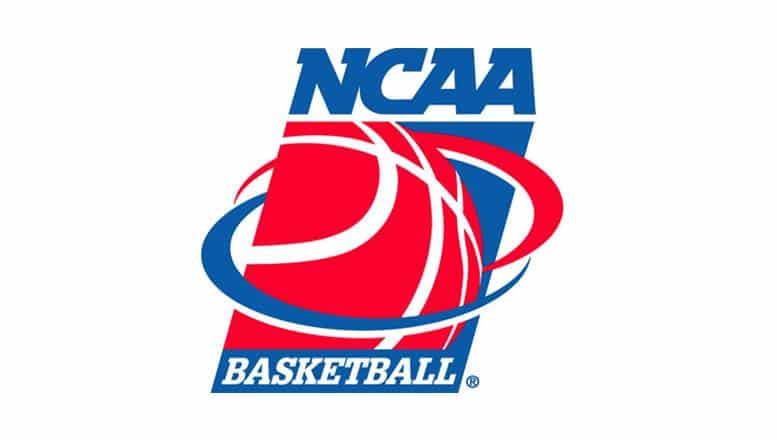 Thanksgiving 2014 has come and gone, Black Friday is upon us, and that mean's college basketball in the Chicago area is about to resume. We enjoyed the food, family, fun, festivities and football games, as did our local hoops teams I'm sure. But as we get ready to go back to work and school, so do the players. Although their "jobs" differ slightly from ours.
With that being said, here's what lies ahead for our local Division-I hoops programs…..
Northern Illinois Huskies 2-1
After losing to the Big Ten's Iowa Hawkeyes on the road back on Wednesday night, the NIU Huskies will get a day or two of practice in before welcoming the winless Maine Blackbears (0-4) to the Convocation Center on Sunday. This should be an easy win for Mark Montgomery's program as Maine lacks the size to compete with Jordan Threloff (Tree-loff) and company in the paint. Their defense has also allowed 90 points per game so far this season. Expect the Huskies to be 3-1 by Saturday night.
Northwestern Wildcats 5-1

Northwestern finished second place in the Cancun Challenge after losing the championship game to a very good Northern Iowa (6-0) team on Wednesday night. Now while we all knew that the Wildcats would eventually lose a game, we didn't think their first loss would be as bad as this one was.
Their lack of offense and inability to guard anybody on defense made this NU team look similar to last years unit. Outside of Wichita State, the UNI Panthers are the best that the Missouri Valley Conference has to offer. But this game is on the back burner and now the Cats' must move on.
They don't play again until December 3rd so that gives head coach Chris Collins plenty of time to work with his team to correct their mistakes. When they get back on the court next Wednesday, the "Cardiac Cats" will take their turn in the annual ACC/Big Ten Challenge. They will welcome the 3-1 Georgia Tech Yellow Jackets to Welsh-Ryan Arena.
This would be the perfect time for Northwestern to get back to being the team they were during the first five games. The last time N'Western won an ACC/Big Ten Challenge game was back in 2011 against, believe it or not, Georgia Tech. Hopefully the Wildcats will use that statistic as motivation.
Loyola Ramblers 3-1
The Ramblers are off to the best start of the season that they've had since the 2010-2011 campaign when they started 7-0. Milton Doyle, although injured, is the main reason why. The Ramblers -who beat Texas-San Antonio on Tuesday- are looking for their second two-game winning streak of the season when they travel to Kent State on Saturday.
Getting that second victory won't be easy as the Golden Flashes are a solid offensive team. They have three players -guards Derek Jackson and Kris Brewer, along with forward Jimmy Hall– who are averaging double figures. Plus KSU is unbeaten (3-0) at home. Porter Moser's squad will need to put together another solid defensive effort, like they did on Wednesday, in order to return to Rogers Park with a win.
DePaul Blue Demons 2-1
Oliver Purnell's Demons are a work in progress. Their defense shows flashes of brilliance sometimes, and their offense is consistent when the defense is at it's best. But when the defense isn't at it's best, like it wasn't in the loss to Lehigh on Wednesday night, then the offense has to shoulder more responsibility which doesn't always work in their favor (a perfect example of that was the season opener against UIC).
The Blue Demon defense will definitely be tested when the PAC-12 powerhouse Stanford Cardinal (4-1) comes to Allstate Arena this Sunday. The Cardinal offense averages 78 points per game, they've made 31 three-point shots in this short time, and they've collected 71 offensive rebounds. DePaul's defense needs to be on their A-game this weekend.
Illinois-Chicago Flames 2-4
Tuesday night's win over NAIA squad St. Xavier snapped a three-game losing streak. Now that UIC has had some time to hibernate, they will hit the road Saturday to play the Dayton Flyers, one of the top teams in the Atlantic 10 Conference. The 3-1 Flyers are undefeated at home, they've shot for 40-percent or better from the field in every game they've played, and they have the bodies to contend with UIC's big men.
It will take more than just a Jake Wiegand double-double for the Flames to get their first road victory of the season.
Chicago State Cougars 2-5
The growing pains that CSU is enduring at the moment won't get any easier this weekend. That's because Tracy Dildy is taking his team on the road for another high profile game. The Cougars will play Notre Dame (5-1) in South Bend on Saturday, and they will have their tallest task of the season ahead of them.
The Fighting Irish boast the nation's 17th ranked offense (scoring 85.7 points per game) which is led by senior guards Jerian Grant and Pat Connaughton. Those two men are among the best players in the country. Chances are the Cougars will come home with a loss, but games like this are the best way to build a rising program.
It should be another interesting weekend for college hoops. Follow me on Twitter @GabeSalgado82
For More Great Chicago Sports Content
Follow us on Twitter at @chicitysports23 for more great content. We appreciate you taking time to read our articles. To interact more with our community and keep up to date on the latest in Chicago sports news, JOIN OUR FREE FACEBOOK GROUP by CLICKING HERE