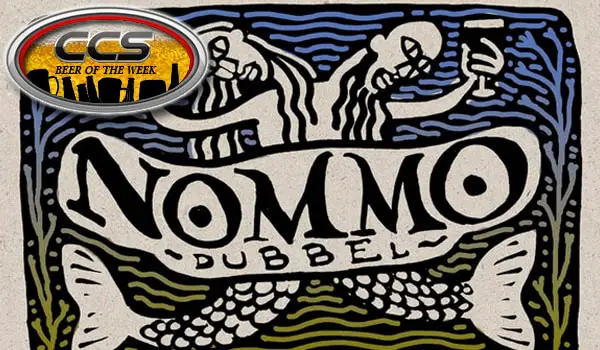 This week's BOTW: Boulevard Nommo Dubbel
This week I'm recommending a tasty beverage out of Kansas City.
The Nommo Dubbel is a part of Boulevard's Smokestack Series (some of their higher-end stuff, not that their regular beers are any less than good). It has a deep red color and thick creamy head that are incredibly inviting on this Trappist style beer. The aroma is full of dried fruit and Belgian yeast spices with a nice sweet malty undertone. The flavor is rich and creamy with a thick malty backbone and plenty of dried fruit and Belgian spice to keep it from getting boring. The 8% and 750ml size will make for a very interesting afternoon.
In case you need a strange story to go along with your beer, here's some info from Boulevard's site:
[T]he Nommo are ancestral spirits worshipped by the Dogon tribe of the West African nation of Mali. The name is derived from a Dogon word meaning "to make one drink." No, really. Nommo usually described as amphibious, hermaphroditic, fish-like creatures, were created by the sky god Amma, who caused them to multiply by splitting them into doubled sets of twins.
Weird enough for you?
Enjoy your weekend!
For More Great Chicago Sports Content
Follow us on Twitter at @chicitysports23 for more great content. We appreciate you taking time to read our articles. To interact more with our community and keep up to date on the latest in Chicago sports news, JOIN OUR FREE FACEBOOK GROUP by CLICKING HERE