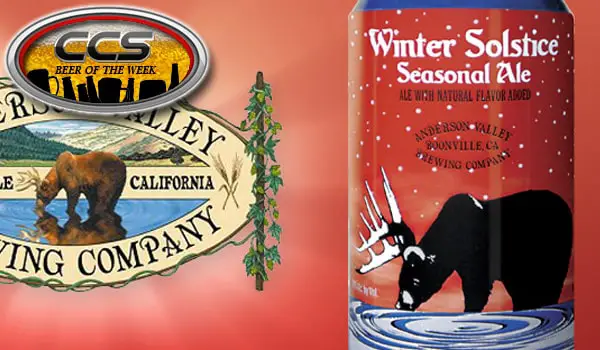 This week's BOTW: Anderson Valley Winter Solstice
Today, as most of you know is supposedly the end of the world. But, what many don't realize is that today is also the Winter Solstice. That fact made this week's BOTW an obvious choice.
Anderson Valley's Winter Solstice is a delicious beer. It's easy drinking with plenty of flavor and a good amount of booze to warm you up on those cold winter nights.
The nice ruby-brown color with a light tan head looks great in the glass. It has a sweet malty aroma with a hint of spice to make sure you remember this is a winter ale. This beer is thick and creamy with lots of malty sweetness. Hints of cloves, cinnamon, allspice and a finish that's slightly bitter which helps to tone down all that complexity.
I great beer with plenty of flavor that you can enjoy over and over.
Enjoy your weekend! (assuming the world doesn't end)
For More Great Chicago Sports Content
Follow us on Twitter at @chicitysports23 for more great content. We appreciate you taking time to read our articles. To interact more with our community and keep up to date on the latest in Chicago sports news, JOIN OUR FREE FACEBOOK GROUP by CLICKING HERE