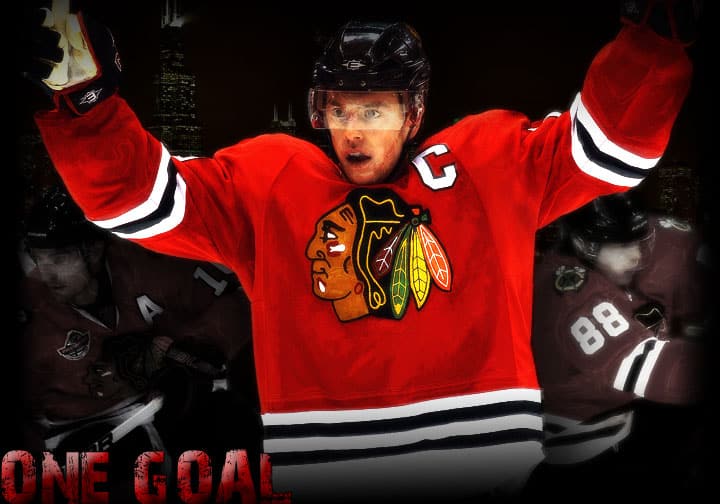 Many Blackhawks fans—myself included—can't help but wonder why the front office hasn't done more to cement the holes in an otherwise championship-caliber team. Little to nothing has been done over this offseason to address the looming issue of acquiring a goalie, short of the insufficient offer to Martin Brodeur, who signed with the Devils. What are the other options out there?
If the price is right that still leaves Robert Luongo and Ryan Miller on the market. Will the Blackhawks swoop in? Paired with Patrick Kane, one of these two rock star veteran goalies could be the missing piece that puts this team over the top and in contention for the Stanley Cup.
Yes, I said Cup. The Blackhawks are definitely championship contenders. With Jonathan Toews, certainly one of the top centers in league who wears the C (captain) with honor, he is a true leader on and off ice, adding much-needed balance to the immature brilliance of Kane.
We also have Marian Hossa, who is an intrepid scorer, a top shooter on just about any team. And let's not forget Brent Seabrook and Duncan Keith, who are two of the better defensive players in the league.
Still not convinced? Need another reason for optimism?
Let's consider also the Blackhawks coterie of great role players. Michael Frolik, Dave Bolland, Daniel Carcillo, Nick Leddy, and Bryan Bickell combined give Chicago an amazing opportunity to make a playoff run if they can stay healthy.
So let's send the needed message to Blackhawks management. Mail over a box of Brian's Goalie Pads—take a hint, nudge, nudge. A top notch goalie combined with our superstar Kane, our captain, our role players, and a solid defensive lineup equals one thing. 2013 is the year the Blackhawks make a run for the Cup.
For More Great Chicago Sports Content
Follow us on Twitter at @chicitysports23 for more great content. We appreciate you taking time to read our articles. To interact more with our community and keep up to date on the latest in Chicago sports news, JOIN OUR FREE FACEBOOK GROUP by CLICKING HERE