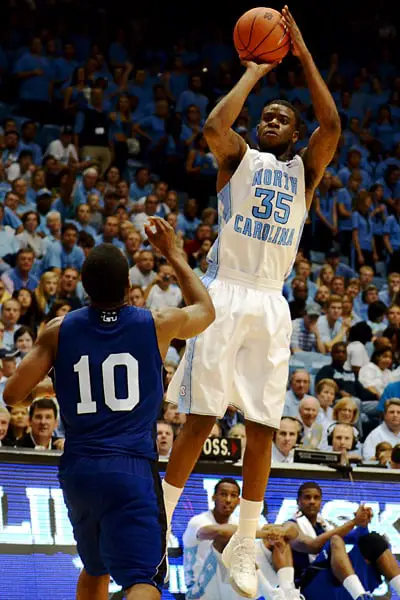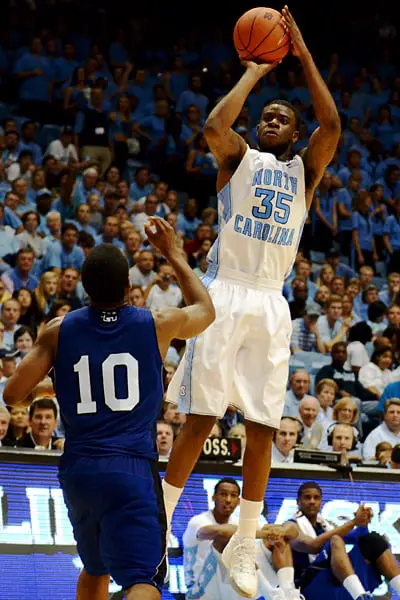 The 2013 NBA draft is just days away.  The overwhelming pessimism surrounding this year's crop of talent hasn't stopped scouts and GMs from doing their jobs. Good draft or bad draft, the process is always the same—every team does tons of research and scouting that comes to a pinnacle on draft night.
Every season coach Tom Thibodeau makes his team compete regardless of his roster—next season will be no different. The Bulls are in prime position to compete with Miami in the East as long as Derrick Rose eases back into form. Still, Chicago will have some important roster decisions to make this offseason. The Bulls would love to have major playoff contributors Nate Robinson and Marco Belinelli back on the team but there will be no certainty of their return until after free agency begins on July 1st.
Some teams will draft based on need and others will draft for the future. Chicago is strapped financially but already has a contending roster. The Bulls best option might be drafting a player who could jump into the rotation from day one, but sacrifice upside. Chicago owns the No. 20 and No. 49 pick in this year's draft. What the Bulls decide to do with that pick will have major implications for next season.
Let's go over some of the players will be considering on draft night:
No. 20 Pick:
Wing Players:
The Bulls were certainly thrilled with the breakthrough season from Jimmy Butler on the wing. When Butler slides over to the shooting guard next to Luol Deng, Chicago has a pretty stacked 1-2 punch. With that being said, the Bulls are still in major need of a shooter off the bench—especially with the uncertainty of Belinelli. Even if Chicago decides to add a non-shooter it would be smart to add young wing talent before Deng becomes a free agent in the summer of 2014. If the Bulls do decide to draft a wing player here's some talent that might be on the board.
Reggie Bullock-SG/SF, North Carolina
Jamaal Franklin- SG/SF, San Diego State
Glen Rice Jr.- SG/SF, Rio Grande Vipers of the D-League
Tim Hardaway Jr.-SG/SF, Michigan
Allen Crabbe-SG/SF, California
Ricky Ledo-SG, Providence (sat out entire freshman season)
Big Men:
With Omer Asik in Houston last season, Joakim Noah was forced to log 36.8 minutes per game during the regular season. Noah missed 16 games at the end of the season and the minutes really took a toll on his body. The Bulls will have plenty of options at No. 20 to help give Noah a rest with an extra defensive presence or even a stretch four off the bench
Kelly Olynyk- PF/C, Gonzaga
Gorgui Dieng- C, Louisville
Mason Plumlee- C, Duke
Jeff Withey- C, Kansas
My pick:
Clearly Nazr Mohammed isn't the Bulls long term option off the bench at center and Noah could use an extra breather—although, Chicago's biggest need is putting shooters next to Rose. My pick is Reggie Bullock. It was a close choice over Jamaal Franklin, but the Bulls desperate need of shooting after finishing 21st in three point field goals last season made my choice easier. I already covered Bullock more extensively in my last draft article. It might not be the flashiest pick but it's the kind of pick that could give the Bulls the edge in the playoffs. Bullock can't create much on his own and he doesn't put the ball on the floor but he is a deadly shooter and has the makings of an NBA role player. Bullock is already 22, but he can immediately log 15 minutes per game off the bench. His willingness to play off ball and play hard on both ends of the floor makes him the perfect future Danny Green or Shane Battier type role player. If Deng is no longer a Bull come the 2014-2015 season, Bullock could even potentially start down the road. If the Bulls grab one of Bullock, Franklin or Rice on draft day I think they'll be happy with the turn out.
No. 49 Pick:
Trevor Mbakwe-PF/C, Minnesota
Deshaun Thomas- SF/PF, Ohio State
James Southerland- SF, Syracuse
D.J. Stephens- SF, Memphis
Brandon Paul- SG, Illinois
My Pick:
While this pick will depend on who the Bulls take in the first round—we'll assume they grab a wing player, so I'll take Trevor Mbakwe at No. 49. Mbakwe is already 24 and turns 25 in January, but his monster 7'4" wingspan and aggression on the boards is too good to pass up. According to Draft Express, Mbakwe led all power forward prospects with 5.5 offensive rebounds per 40 minutes pace adjusted last season. Even as a late second round pick, Mbakwe can fill in as a backup big immediately.
Trade-up Players:
If Chicago decides to dangle Luol Deng or the 2016 Charlotte pick they may be able to move into the lottery—according to NBC NBA reporter Ric Bucher, that might just be the case. On Sunday Bucher reported that the three veterans who are most likely to be dealt on draft day are the Pacers' Danny Granger, the Blazers' Lamarcus Aldridge and Deng. He even brings up the possibility of Deng being dealt for the No. 1 pick. Marc Stein of ESPN reported on Monday that the Bulls are in discussion with the Washington Wizards to trade Deng for the No. 3 pick and Emeka Okafor. This goes to show the Bulls will have plenty of options come draft day if they choose to move up. With his athleticism and stellar shooting stroke, shooting guard Ben McLemore would be the ideal target. McLemore may end being the best player in this draft but his stock has dropped in recent weeks as he's struggled in workouts. The Pistons and Bobcats can absorb Deng's contract, but each team would likely take a few more pieces to pull off a trade. If the Bulls can grab McLemore, Kentavious Caldwell-Pope or Shabazz Muhammad without having to give up too much it might be their best, most cheap option to add talent.
No. 1, 19, 31, 33- Cleveland Cavaliers- Projected Cap Room- $19 million
No. 3- Washington Wizards- Projected Cap Room- none
No. 4- Charlotte Bobcats- Projected Cap Room- $22 million
No. 6- New Orleans Pelicans- Projected Cap Room- $12 million
No. 7- Sacramento Kings- Projected Cap Room- None if they retain Tyreke Evans
No. 8- Detroit Pistons- Projected Cap Room- $29 million
No. 13- Dallas Mavericks- Projected Cap Room-$13 mill, saving up for Dwight Howard or Chris Paul
Players to Target:
Victor Oladipo- SG, Indiana- Cavaliers/Wizards/Bobcats/Pelicans trade up
Ben McLemore- SG, Kansas- Cavaliers/Wizards/Bobcats/Pelicans/Kings/Pistons trade up
Kentavious Caldwell-Pope-SG, Georgia- Pelicans/Kings/Pistons trade up
Shabazz Muhammad- SF, UCLA- Pelicans/Kings/Pistons/Mavericks trade up
Steven Adams- C, Pittsburgh- Pelicans/Kings/Pistons/Mavericks trade up
C.J. McCollum- PG/SG, Lehigh- Pelicans/Kings/Pistons/Mavericks trade up
Here's my newest mock draft with the most recent trends noted.
Big Board 2.0
Trey Burke- PG
Nerlens Noel- C
Anthony Bennett- SF/PF
Ben McLemore- SG
Otto Porter- SF
Victor Oladipo- SG
Kentavious Caldwell-Pope-SG- Up 5
Shabazz Muhammad- SF
Michael Carter-Williams- PG
Cody Zeller- PF/C
Alex Len- C
Steven Adams- C- Up 3
C.J. McCollum- PG/SG
Shane Larkin- PG
Giannis Antetokounbo-G/F- Up 14
Dennis Schroeder – PG
Sergey Karasev-SG/SF- Up 10
Reggie Bullock- SG/SF
Jamaal Franklin- SG/SF- Up 3
Glen Rice Jr.- SG/SF- Down 4
Lucas Nogueira- C- New to Big Board
Kelly Olynyk- PF/C
Gorgui Dieng- C- Down 3
Tim Hardaway Jr.-SG/SF
Rudy Gobert- C
Mason Plumlee- C- Down 6

Jeff Withey- C
Pierre Jackson-PG
Allen Crabbe- SG/SF
Ricky Ledo- SG- New to Big Board
Off the Board- Dario Saric-SF (withdrew), C.J. Leslie- SF/PF
Next in- Erick Green PG/SG, C.J. Leslie-SF/PF, Tony Mitchell- SF/PF, Tony Snell SG/SF
UPDATE: Here's a link to my first round mock draft via RealGM.
** Projected Cap Room Figures Provided by ShamSports.com**