Perceptions of Rasheed Wallace are wide-ranging and many of them are negative.  Throw in the fact that he's been out of the game for a year and a half and it can really seem foolish to consider signing him.  But it's not like the Bulls are searching for a significant contributor.  What they do need is another big man to stack the bench a bit more, which could prove crucial come the playoffs.
There are certainly question marks with Rasheed Wallace.  Will he be willing to accept a minor role, in which he may not appear at all in some games?  Will his uncontrolled antics lead to dissension and unnecessary technical fouls?  Does he have anything left in the tank after being out of the game for a year and a half?  These are all viable questions, but all the answers point in favor of giving Sheed a chance.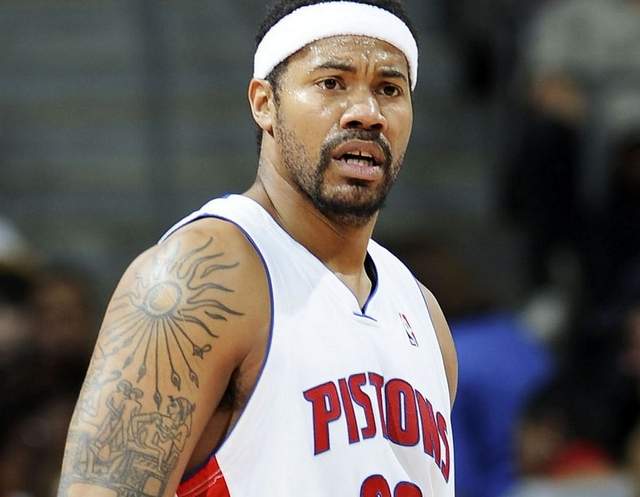 Two years ago, Wallace accepted a bench role with the Boston Celtics, who went all the way to the Finals before losing in seven games to the Lakers.  Moreover, Wallace was coached by former Celtic assistant and now Bulls coach Tom Thibodeau.  Not only does it appear that he'd willingly accept a spot on the "Bench Mob," but he also has learned many of Thibodeau's coaching principles and could aptly adjust to Chicago's style of play.
In regards to Wallace's famed antics, I doubt this would be an issue, mainly because he wouldn't be seeing the court as much as he did in his Portland and Detroit days, when he gathered T's like it was his job.  Moreover, he is older now and I'd hope maturity would be settling in at least a little bit.
And concerning his level of play after being away from the game, I also don't foresee this to be a major issue, because he won't be asked to log loads of minutes.  If he can provide spot minutes here and there and be ready to fill in if one of Noah, Boozer, Gibson, or Asik get hurt, then super.  That would be his role.
Last year, the Bulls possessed savvy veteran Kurt Thomas, who bolted for Portland in the offseason.  While that's not a major loss, it's still a loss that creates a void.  Right now, the Bulls are laden with injuries.  Omer Asik, Carlos Boozer, and Brian Scalabrine were the only healthy big men playing on Saturday against Charlotte.  That's a predicament — a predicament that should most definitely be avoided come the playoffs.  If such a situation resurrects itself in the playoffs, having a body like Rasheed would not only be helpful, but pivotal.
Rasheed's an extra big body and a veteran mind who has experienced a vast amount of playoff games, including winning a championship with Detroit in 2004.  While the inital thought of signing him may be perplexing, further indications reveal that his presence is worth the gamble.
For More Great Chicago Sports Content
Follow us on Twitter at @chicitysports23 for more great content. We appreciate you taking time to read our articles. To interact more with our community and keep up to date on the latest in Chicago sports news, JOIN OUR FREE FACEBOOK GROUP by CLICKING HERE