Get excited Chicago Blackhawk and NHL fans: the official 2011-12 regular season schedule has been released by the NHL today.
The NHL season begins with the reigning Stanley Cup champions, the Boston Bruins, host the Philadelphia Flyers on October 6th. Four NHL teams-the Anaheim Ducks, Buffalo Sabres, Los Angeles Kings, and New York Rangers-will play in four regular season games in three European capitals on Oct. 7th and 8th. Helsinki and Stockholm are returning sites for NHL games, while the city of Berlin will experience its first ever NHL game.
For the 'Hawks, their season begins on Oct. 7th at Dallas, the first game of a two game, back-to-back "series." After those two quick games, the 'Hawks host the newly moved Atlanta Thrashers, now stationed  in Winnipeg.
The game against Winnipeg is one out of two highlights of the opening month. After the Winnipeg game, the 'Hawks host the Boston Bruins in what should be a very exciting game. between two of the 'Orginal Six.'
Games against the Vancouver Canucks are big news now, and the 'Hawks and Canucks have a total of four match-ups. Two games in November(5th and 16th). One in late January(31st), and one in March(21st). Save those dates because there will be some high intensity hockey being played.
As always, the 'Hawks have a long road trip due to the circus coming into town. This year it's nine games, starting in Vancouver, moving all around Canada, heads to the West, and finally ends in Columbus. That is a tough road trip for any major league team, and it'll be interesting how it affects the 'Hawks performance. The past few years the 'Hawks have done relatively well during these long road trips, so the hope is that they'll continue that success.
Other highlights of the season that I didn't already mention include a six game road trip, starting on November 16th in Vancouver and ending on November 26th in Los Angeles, nine home games in December(get your tickets!), and two games against Detroit in January on the 8th and the 14th.
All in all, it's a pretty normal-looking schedule for the 'Hawks. What has changed is the Central Division. Once ruled by the Detroit Red Wings, has now experienced a power struggle between the Red Wings, Blackhawks, and the Nashville Predators. St. Louis is never too far behind to be considered a threat.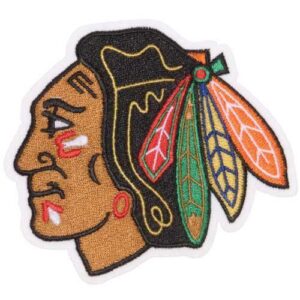 The power struggle only makes the 'Hawks' jobs harder as they try to recapture the success of the Stanley Cup season with new faces and new problems to be faced and(hopefully) solved.
You can see the whole schedule for yourself here.