Cristobal Huet has a reputation in Chicago. I'll let you decide whether it's a good one or not (but I think it's safe to say most fans are happy he's not in Chicago anymore).
Huet was brought into Chicago in 2008. He was signed to a four-year contract worth a total of $22.4 million or $5.625 million per season. Hawk fans and management soon realized that this was an insanely huge amount for a pretty mediocre (that's being nice) goaltender.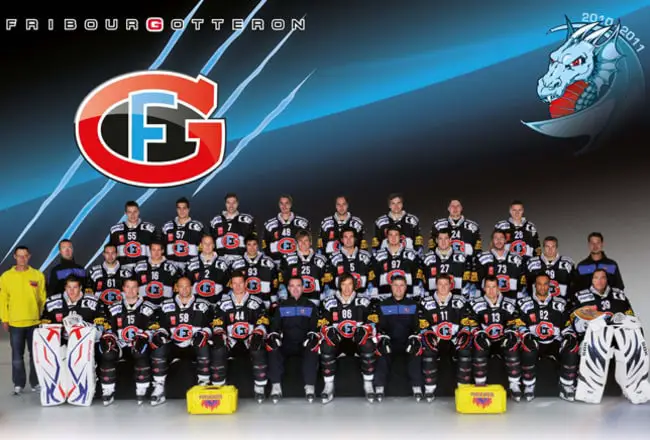 The 'Hawks' management soon knew that Huet was more a burden than anything else. No one would dare take him because of his large contract and shoddy numbers the two years he was with the 'Hawks.
On September 27, 2010 Huet found himself loaned out to the Swiss National League A where he now plays for the HC Fribourg-Gotteron. The move was primarily done in order to free up much-needed cap space for the 'Hawks.
And that was that. We didn't hear much about Huet after that, which made me wonder (now that the'Hawks' season is over) how our good ol' buddy is doing.
The fact that team was saved from bankruptcy in 2006 made me a little weary. But the team did make the playoffs, and just like the 'Hawks, they earned the eighth and final seed with a record if 24-22-6.
Sadly, Huet and his team didn't make it past the first round, having been swept by the HC Davos.
But how did Huet do stats-wise? That's really what all of us want to know.
I went to the team stats page and found Huet. What I couldn't find was the exact win/loss stat. All they show is how many games played, minutes played, GAA, assists, save percentage and goals allowed.
Huet played 41 games out of the 54 games played. He allowed a total of 116 goals allowed (18 in the four playoff games). The other significant stat is his 2.84 GAA.
As you can, they're not totally flattering numbers, especially for a former NHL goaltender who is now in the Swiss league. I don't know how good or bad the team's defense is, though.
So, as you can see, Huet continues to be the same Huet we love and know.
Eighteen goals in four playoff games pretty much sums it up.
Here's the team's website.
For More Great Chicago Sports Content
Follow us on Twitter at @chicitysports23 for more great content. We appreciate you taking time to read our articles. To interact more with our community and keep up to date on the latest in Chicago sports news, JOIN OUR FREE FACEBOOK GROUP by CLICKING HERE