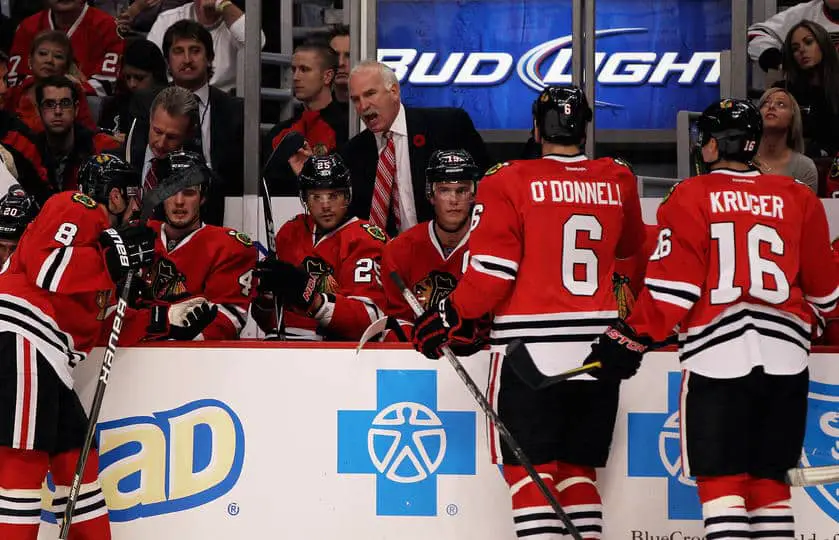 The Chicago Blackhawks finished the month of October earning at least a point in all 11 games except 2 of them. In November? They went on a roller-coaster ride. Buckle up.
Chicago took 3 of 4 points in the first 2 games of November during their annual father's road trip in Florida. After a wild game in Tampa Bay, the Blackhawks hit a little rough patch and were struggling to find themselves.
A humiliating home loss to the rival Vancouver Canucks followed by a game in which the Blackhawks were shut out by a divisional opponent really began to frustrate fans and stir some questions. Head coach Joel Quenneville shuffled the deck quite a few times each game in an effort to find the right line combinations.
After going on a 3-game losing streak, the Blackhawks made up for it and won 4 straight games after that, including a win against the Canucks in Vancouver. Just as they started to get hot again, Chicago allowed a combined 14 goals in the next 2 games to Calgary and Edmonton and then got shut out by Antti Niemi's San Jose Sharks. Injuries to Brent Seabrook and Michael Frolik during the circus road trip didn't exactly help the case for Chicago who found themselves on their second 3-game losing streak in November.
It took the Blackhawks 11 periods for them to wake up and smell the coffee as the leaders stepped up big time in the third period against Anaheim. Patrick Sharp recorded his second career hat trick while Jonathan Toews set a new career high in points scored with 5 in one game, 4 of which came in the third period. Following the 6-5 win against the Ducks, the Blackhawks flew across town a day later and knocked off Los Angeles 2-1 in a tight battle.
They finished off the month with another embarrassing home loss to Phoenix nearly being shutout for the third time in November. There are definitely a lot more questions heading into December than there was last month when the team was clicking on all cylinders.
The Blackhawks are really trying to search for consistency in all 3 areas of the game. The penalty kill has slipped near the bottom of the league while the power play is starting to climb back up towards the top. The offense comes and goes, the defense has been playing too loose and often leaves their goaltenders out to try while both Corey Crawford and Ray Emery are struggling to snap into a rhythm.
The Chicago Blackhawks find themselves playing 17 of their next 24 games at the United Center, an important stretch that they have to take advantage of. Not a bad place to start turning things around.
For More Great Chicago Sports Content
Follow us on Twitter at @chicitysports23 for more great content. We appreciate you taking time to read our articles. To interact more with our community and keep up to date on the latest in Chicago sports news, JOIN OUR FREE FACEBOOK GROUP by CLICKING HERE