At 41-45, the Chicago White Sox find themselves in a more precarious situation than their North Side-dwelling brethren. And were it not for a flash of life just prior to the All-Star break that saw them win 9 of their last 12, we'd probably already consider them roadkill for the vultures of the impending trade deadline, and Robin Ventura might be looking for another job.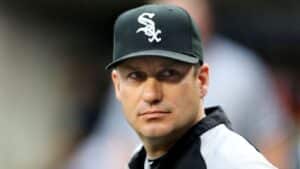 But hope remains. Thanks to the second wild card spot, all kinds of mediocre teams find themselves in the hunt. For all the White Sox' struggles throughout the first half, they only find themselves 5 1/2 games out of that wildcard. It's a tall order to leapfrog seven teams, but it has certainly been done. And considering their performance the week before the break…
Is this team finally figuring things out?
With the exception of some pitching, it has been a disastrous first half for a team who had legitimate hopes of contention after adding so many quality pieces in the offseason.
A losing streak prior to the break would have cemented the Sox as sellers, but now they find themselves a strong week away from being possible buyers –welcome to the age of second wildcards, inflated hope levels, and occasional delusion. The one thing that might work to the White Sox favor is that they are waiting on several key contributors to, well, start contributing. The downside to that is how long is the front office willing to wait for that to happen, which brings us to the next question.
Are the White Sox sellers?
Despite some life lately, the signs still point to yes. They'll have a direct chance to show otherwise when they start the second half against the Kansas City Royals –a four-game series in Chicago– but it's abundantly clear that this offense needs work, and even if the pitching holds does anyone really think this offensive unit is one to be relied on down the stretch?
The bigger picture is what the front office thinks about this roster going forward. They spent a lot of money in the offseason, seemingly setting the club up for the next few seasons. So, even considering the disappointment of the first half, does it qualify as a premature overreaction to blow it all up after just half a season? Time will tell.
Can the starting pitching keep up the pace?
This question links directly to the previous one, because if the starting staff can keep up their performance, selling might become a little less likely.
In his last nine starts, Chris Sale is sporting a 1.59 ERA. One of those starts he gave up six runs; the other eight he's given up a total of seven runs. Following two ugly starts at the beginning of June, Jeff Samardzija has pitched to a 2.40 ERA across his last six starts, going at least seven innings in each. Carlos Rodon has pitched to a 2.64 ERA over his last seven starts if you ignore the one terrible start against Pittsburgh on June 15. Jose Quintana's last nine starts have seen him pitch to a 2.82 ERA. In short, if this team was hitting at all, they'd be one tough customer.
Is the offense going to show up…like ever?
To blame all the White Sox' issues on their lackluster offense probably isn't fair –the defense has been atrocious at times, too — but the offense deserves the bulk of it. They currently sit at 24th in batting average (.241), dead last in OBP (.294), slugging (.355), and runs (3.4 per game). As ESPN's Doug Padilla mentions, this means the White Sox are being out-slugged by all 15 pitcher-batting –we call them National League– teams.
Yikes.
Alexei Ramirez (.224) is 50 points below his career average (.273), Adam Eaton (.245) is almost 30 points down (.271), and Adam LaRoche (.222) is 40 (.262). Emilio Bonifacio is a staggering 109 points down.
The list goes on. But when an offense is this bad collectively, and so many players are performing so far below what their histories suggest they should be, you have to at least entertain the idea that it's just an unwelcome coincidence –all of these players didn't just suddenly forget how to hit– and that an upswing has to be coming soon to balance the books.
But after coupling the lackluster offense with shoddy defense, considering wholesale changes seems more reasonable. Whether that change is a change in personnel on the field, or a firing Robin Ventura remains to be seen. A lot can be learned in the two weeks before the deadline, and there might not be a team whose future will be dictated more on those two weeks than the Chicago White Sox.
For More Great Chicago Sports Content
Follow us on Twitter at @chicitysports23 for more great content. We appreciate you taking time to read our articles. To interact more with our community and keep up to date on the latest in Chicago sports news, JOIN OUR FREE FACEBOOK GROUP by CLICKING HERE