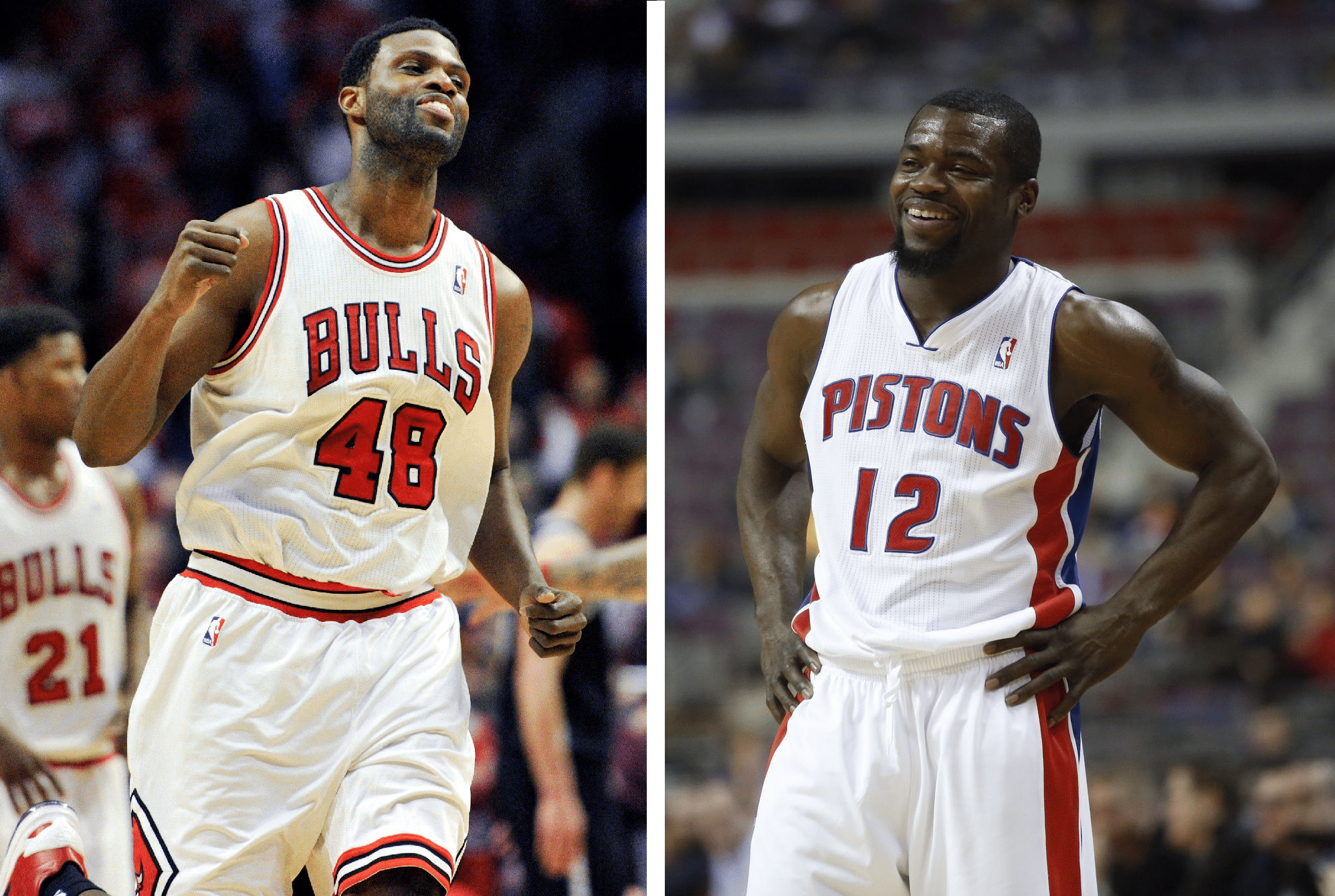 Sometimes, basketball is more than just a game. For some, it's an outlet. For the most fortunate, it's a livelihood.
For professional athletes and Chicago natives Will Bynum and Nazr Mohammed, basketball has become an opportunity and platform to give back to their community.
***
At a modest 6 feet, Will Bynum looks more running back than NBA guard. Now entering his 7th year in the league with the Detroit Pistons, Bynum overcame much more than his size to arrive where he is at today. As a product of the grueling and gang-infested west side of Chicago, Bynum describes his inner city childhood as an experience he "wouldn't trade for anything, but at the same time wouldn't wish on any kid either."
This polarizing perspective acknowledges a difficult upbringing that created a mental and physical toughness Bynum has channeled into a productive basketball career.  Undrafted out of Georgia Tech, Bynum currently holds the Pistons' franchise record for most points by a player in a quarter. In 2010, he became the first Piston since his childhood idol and fellow Chicagoan Isaiah Thomas to dish out at least 20 assists in a game. When asked if he has any reservations about his team's crowded backcourt this upcoming season, Bynum expressed his confidence with a focus on the team while still relishing the competition.  "It's going to be hard for somebody to physically outplay me, (but) it's not me battling another person. It's who is going to produce out there on the court… It's about developing that chemistry" said the Pistons' back-up point guard.
This perseverance and attitude are just some of the principles Bynum is trying instill in today's youth through his annual summer basketball camp. In its third year, the event hosted at Chicago State University last week allowed the area's elite talent from 7th through 12th grade to showcase their abilities on the court and learn on the sidelines – but the education extended far beyond the game. In addition to training and drills, nearly 60 campers attended breakout sessions focused on leadership, mentoring and a healthy lifestyle. The comprehensive and exclusive 3-day program was a deliberate effort by Bynum to better the lives of camp participants and their communities. Bynum admitted the motivation behind the camp was to create a unique outlet and opportunity for underprivileged adolescents that he never had himself growing up in Chicago.
The camp culminated in all-star games that featured select players not only recognized for their basketball skills, but also for their academic and humanitarian achievements. Immediately following the players' display of sharp shooting, lightning-quick crossovers, and tremendous athleticism, the camp concluded with Illinois Governor Patt Quinn taking center court to sign state legislation implementing a new anti-violence task force. Bynum also required campers to sign the Norm Van Lier non-violence pledge, which documented an individual's promise to abstain from violent acts in Chicago.
***
A little over 48 hours later and approximately 15 miles north, Chicago Bulls center Nazr Mohammed hosted his own philanthropic event at Pazzo's, an upscale Italian restaurant located in downtown Chicago. The 2nd annual Nazr Mohammed Foundation fundraiser aimed to benefit Chicago-area students, teachers, and learning institutions through the financial support of educational initiatives. While the aesthetic of the venue and the demographic of its guests presented a stark contrast to a youth basketball camp, the objective and message remained the same. Mohammed's foundation is dedicated to serving and improving the community.
The fundraising gala, emceed by Bulls' radio voice Chuck Swirsky, featured a silent auction and raffles of highly coveted prizes ranging from autographed sports memorabilia to gift packages to artwork. Those in attendance enjoyed hors d'oeuvres and an open bar to the backdrop of live entertainment.  The six hour party also witnessed appearances by current and former NBA stars, Rajon Rondo, Ben Gordon, and Antoine Walker.
Proceeds from the event helped subsidize a number of local organizations, including Mohammed's alma mater Kenwood Academy High School and "The Village Project" – a program concentrated on mentoring adolescents to become positive role models amongst their peers. The 15 year NBA veteran and southside product also spent the evening selecting three grassroots organizations that would receive donations from his foundation. The beneficiaries included CircEsteem, Mercy Home for Boys & Girls, and Sue Duncan's Children Center. All organizations are committed to creating opportunities in academics, athletics, art, and/or religion to foster the growth of children in their communities.
These acts of kindness and charity may surprise some Bulls fans who revere Mohammed most for his infamous shove of LeBron James during last season's playoffs. However, the emotional outburst was uncharacteristic and practically ironic for someone that ESPN Chicago's Nick Friedell described at the event as "one of the nicest and most genuine guys in the league." Despite the infraction, it's evident from his foundation and fundraiser that Mohammed strives to be remembered for his efforts off the court as much as on it.  While the former NBA and NCAA champion looks to help bring a title to his hometown in a supporting role for the Bulls this season, Mohammed has already brought hope to the city through the support of educational programs.
***
Will Bynum and Nazr Mohammed have never been NBA teammates, yet still play for the same team – the community. These Chicago natives have managed to each use their resources and standing in the community to preserve and inspire the city's future. Their work and dedication is a welcomed initiative for a city ravaged by crime and violence. These charitable endeavors may not receive front page headlines like an NBA title, but with more professional athletes like Bynum and Mohammed, basketball becomes more than a game – it becomes an opportunity that leaves a lasting impression and positive impact well after the final buzzer.
For More Great Chicago Sports Content
Follow us on Twitter at @chicitysports23 for more great content. We appreciate you taking time to read our articles. To interact more with our community and keep up to date on the latest in Chicago sports news, JOIN OUR FREE FACEBOOK GROUP by CLICKING HERE