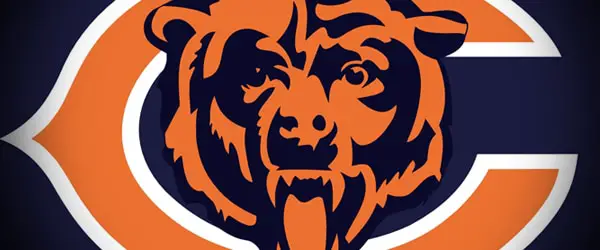 ChiCitySports is proud to announce the first Ultimate Bears Fan Contest! We'll be searching the web for the biggest Bears fans. We'll be giving away the following…
1 Authentic Chicago Bears Jersey from ChiCitySports.Com (Winner will select player) 
1 Chicago Bears T-Shirt from ChitownClothing.Com (Winner Selects Shirt) 
1 Chicago Bears Poster courtesy of LikeFree.Org
2 Chicago Bears Bumper Stickers from ChiCitySports.Com 
3 Copies of Steve Delsohn's Book "DA BEARS!" from ChiCitySports.Com 
Now you're thinking, hey dude…how can I win one of these magnificent prizes? It's easy. All you have to is leave a comment telling ChiCitySports why you're the Ultimate Bears Fan.  Tell us about yourself, how long you've been a Bears fan, and why you're the Ultimate Bears Fan. If you can provide a picture, youtube video, or any other sort of proof of your Chicago Bears fandom, it will help your chances in the contest!
We'll announce the winners on Saturday, August 13th. This marks the day of the return of Bears football! They will be taking on the Buffalo Bills at 7:00 pm CT in their first pre-season game of the year.
Winner will select player on Chicago they want a jersey of.
Winner of T-Shirt will select Bears Shirt from ChitownClothing's Bear T-Shirts. 
"DA BEARS!" Book by Steve Delsohn
For More Great Chicago Sports Content
Follow us on Twitter at @chicitysports23 for more great content. We appreciate you taking time to read our articles. To interact more with our community and keep up to date on the latest in Chicago sports news, JOIN OUR FREE FACEBOOK GROUP by CLICKING HERE