Deep breath in and breathe out. Cubs rookie Christopher Morel has done this multiple times during his at-bats.  Last Wednesday against Milwaukee, Morel was in a high-pressure situation facing an 0-2 start to the count.
Cubs star catcher Willson Contreras got Morel's attention and motioned over to him to just breathe. Later in the plate appearance, Morel hit a walk-off sac fly to send the Brewers packing.
After Morel got down 0-2 in the final AB, he looked back at Contreras, who reminded him to take a deep breath.

Morel said that helped him refocus and ultimately led to the walk-off sac fly. pic.twitter.com/oPCoHlGnxr

— Tony Andracki (@TonyAndracki23) June 2, 2022
Morel has reached base safely in his first 20 MLB games, setting a Cubs franchise record. Additionally, he has earned the lead-off spot in the lineup. The Cubbies have struggled to find a consistent lead-off hitter over the past few years (since Dexter Fowler). However, their search could be over with the 22-year old rookie providing a spark. The Morel-Contreras duo at the top of the lineup has been deadly. For example, in the second game of the doubleheader against St. Louis, Morel hit a lead-off single and Contreras followed with a double to score Morel, giving the Cubs an early lead.
Since Morel took his first plate appearance on May 17th against the Pittsburgh Pirates, he has brought nothing but joy to the team and the fans. His energy and style of play reminds us of Javy Baez. His versatility (OF and 3B) reminds us of Kris Bryant.
Morel is a unique player bringing tons of excitement for the next great Cubs team. In his short 20 game sample, he has shown everything one wants to see in a star. Moreover, his happy and energetic personality is contagious. If you haven't noticed, Morel has a smiley face on his glove. The meaning? To remind him to have fun on the field.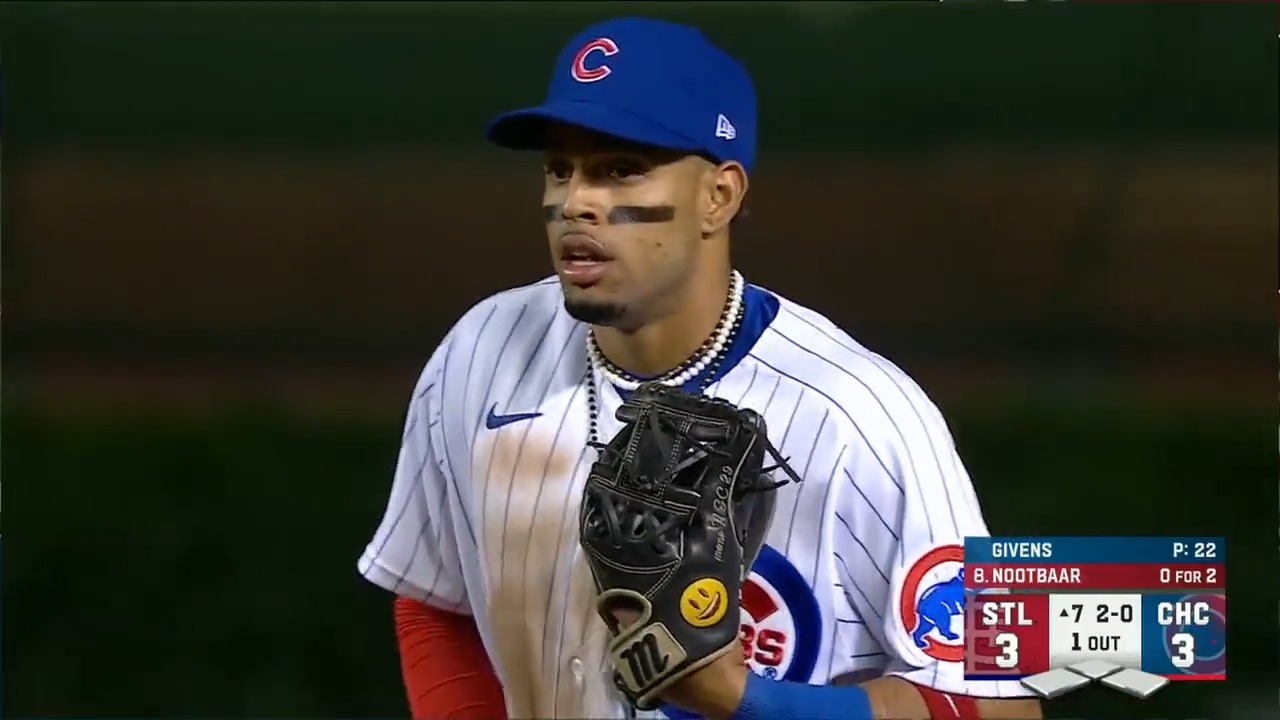 With a .291/.380/.468 slash line combined with six stolen bases, Morel has exceled during his rookie campaign. This is just the beginning for the kid. Welcome to the show, Christopher Morel.
For More Great Chicago Sports Content
Follow us on Twitter at @chicitysports23 for more great content. We appreciate you taking time to read our articles. To interact more with our community and keep up to date on the latest in Chicago sports news, JOIN OUR FREE FACEBOOK GROUP by CLICKING HERE