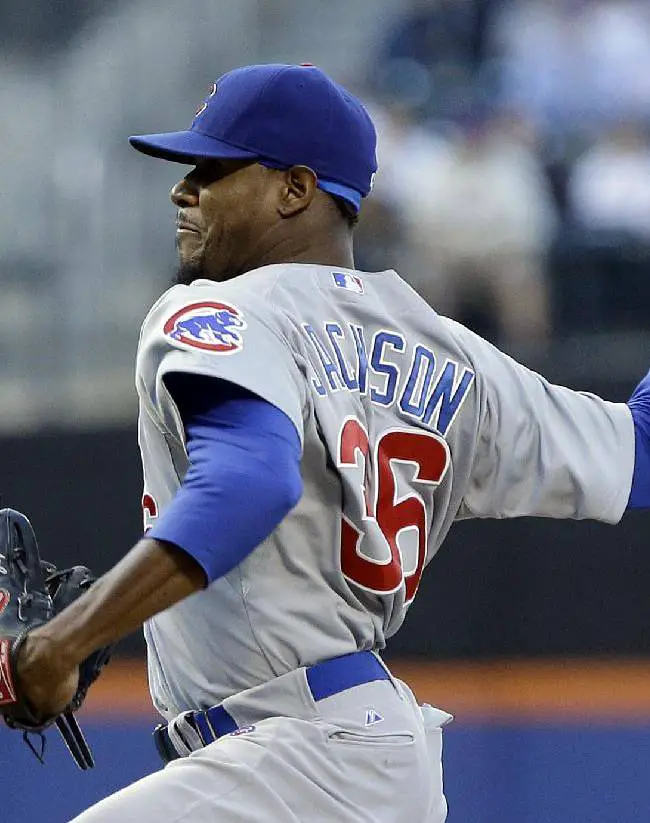 Win: Edwin Jackson (3-8) Loss: Shaun Marcum (0-8) Save: Kevin Gregg (8)
Home Runs: CHC: Nate Schierholtz (9) NYM: None
In what was a hilarious pitching match-up of sorts (as evidenced by the starting pitcher's records), the Cubs scored five runs in the first two innings and went on to win the game by a score of 6-3. It was a bittersweet win as David DeJesus injured himself crashing into the center field wall meaning Julio Borbon will get more playing time. Cubs fans rejoice! He is going to be placed on the DL, and it is unclear who will be called up, though Dave Sappelt, Steve Clevenger and Brian Bogusevic are candidates. Only Bogusevic hasn't seen time with the big league club this season.
The Cubs improved their season record to 27-38, good enough to put them in the division lead in the NL Central. Edwin Jackson may have found his niche just in time for the playoff push. He allowed just one run in six innings improving his ERA to 5.40 and his record to 3-8. I can't believe that I am saying that about a guy who is earning $60 million over the course of the next four years. James Russell and Carlos Marmol pitched the seventh and eighth respectively, and I bet you can guess which one gave up two runs. Yep, James Russell. He surrendered four hits in what was arguably his worst outing of the year. Kevin Gregg threw a scoreless ninth. He is perfect in save chances and has a 0.87 ERA. Raise your hand if you predicted that.
Offensively, the Cubs were actually decent (Aliens!). Anthony Rizzo collected three hits out of the five spot, his first game out of that spot. Rizzo doubled, and so did Luis Valbuena, who has the third base job locked up for the next five years. David DeJesus tripled, his last for a while. Nate Schierholtz went deep in the first in his debut in the three hole. The Cubs might actually get a B rated prospect for him! Dioner Navarro grabbed two hits for himself, but not a ton of people care. The Cubs hitting is so pathetic, Ryan Sweeney leads the team in batting average, and its not even close. "The future" Starlin Castro is hitting a measly .239.
A rare team win for the Cubs, their second in a row, will hopefully lead to more success and allow them to have more attractive pieces when the trade deadline comes around. Cubs will go for the series win tomorrow at 12:10 CT.