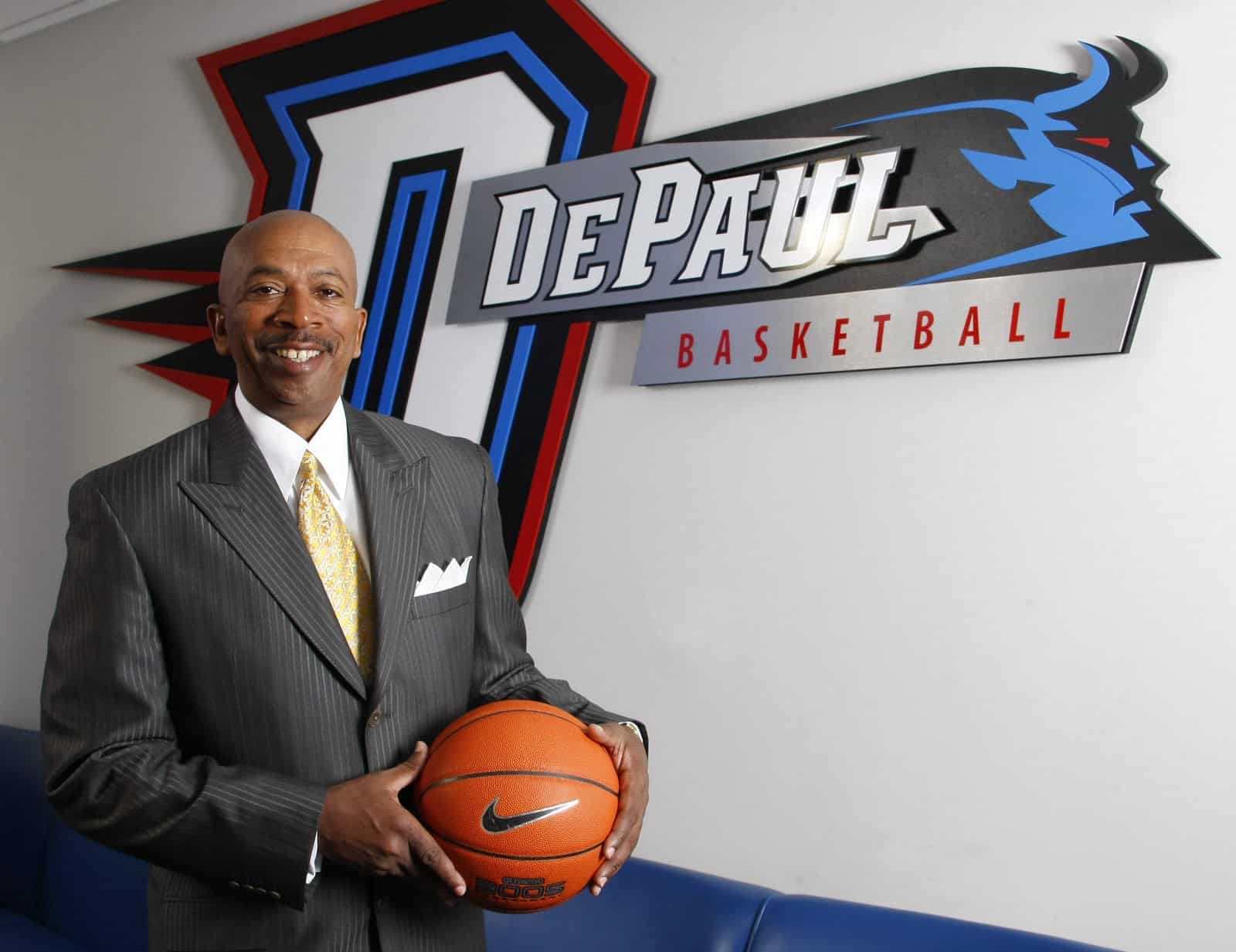 Question….. When was the last time you read the following about DePaul men's basketball "The Blue Demons have won their last two conference games" ? It's been a while since you've read that headline, six years to be exact. But on Tuesday night, the Demons made that headline a reality in a hard fought 77-75 victory over St. John's at the Allstate Arena in Rosemont.
The Demons embodied the blue collar mentality of Chicago basketball by their style of play against the Red Storm. Not only did Oliver Purnell's squad give a total team effort, they also hustled on both ends of the floor, played fundamental defense, efficient offense, and didn't let a little adversity get them down.
This game featured 16 ties and 15 lead changes, most of which came in the second half. But when it mattered most, DePaul found a way to score at will, make the big play, and assert themselves in defense of their home court. Tuesday's win accomplished yet another round of broken streaks for this program.
The biggest and most important streak being that the Blue Demons have won back-to-back Big East Conference games for the first time since January of 2008. They have also equaled their conference win total from last season (two games) and are now 10-8 overall (DePaul won only 11 games last season).
Having more than one or two players providing the spark for this team has paid dividends. Depth was an issue for Purnell's team last season, this season he can't seem to find enough playing time for everyone which could be a good thing. The resurgence of freshman guard Billy Garrett Jr. has been especially delightful. After being held scoreless (on 0-for-10 shooting) against Creighton eight days ago, the 19-year-old has scored 20-plus points in each of these last two games.
Senior forward Cleveland Melvin has been a defensive machine as he has totaled 24 rebounds and eight blocked shots during this win streak. Senior guard Brandon Young has been a nice compliment to Garrett as he has averaged 18.5 points during this stretch. Freshman center Tommy Hamilton IV has also made his presence felt as he has pitched in 30 points and 18 rebounds in these last two games combined.
The Demons have also forced 24 turnovers, out-rebounded their opponents 74-65, and have shot an outstanding 57-for-117  (well over 50-percent) from the field. The Demons have had the right attitude all season as Purnell has instilled in his men the "one game at at time" mentality. It's that mentality that has gotten them this far.
On Saturday, DePaul has a much tougher challenge that awaits them. They will head to Philadelphia for a showdown with the first place, sixth-ranked Villanova Wildcats (15-1, 4-0 Big East). The Demons have a chance to break  another round of demoralizing streaks. They last beat the Wildcats back on January 3rd, 2008 (that was also their last win over a Top-25 team). They've lost six in-a-row to the Wildcats since then. A victory would also make a dent in the Big East Standings.
DePaul's last three game winning streak came in December with wins over Chicago State, Florida Atlantic and Houston Baptist. The Blue Demons haven't won three consecutive conference games since the 2006-2007 season,  which was the last time DePaul went to the postseason (2007 NIT). Oliver Purnell was hired because of his reputation to turn programs around. A win over Villanova will go a long way towards cementing that reputation.
Things are indeed looking brighter for this proud institution. Follow me on Twitter @GabeSalgado82
For More Great Chicago Sports Content
Follow us on Twitter at @chicitysports23 for more great content. We appreciate you taking time to read our articles. To interact more with our community and keep up to date on the latest in Chicago sports news, JOIN OUR FREE FACEBOOK GROUP by CLICKING HERE