DeMar DeRozan
Stats through the first 15 games: 24.1 points per game (leads team), 4.4 assists per game (leads team), 3.9 rebounds per game, and 1.1 steals per game.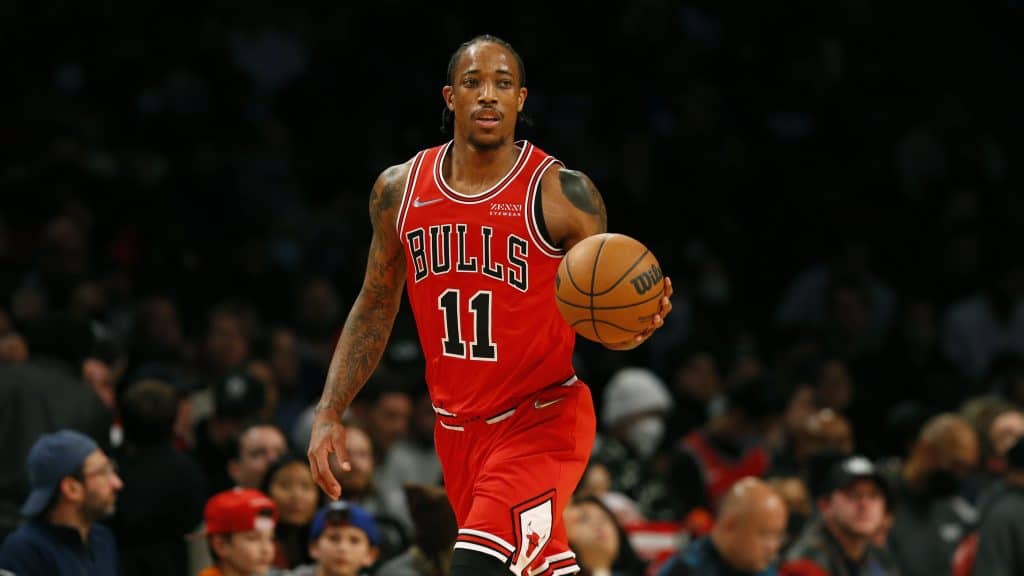 DeRozan has started his 14th season in the NBA with his points, assists, and rebounds lower than last season. Regardless, he leads Chicago's offensive game plan each night behind his scoring. He was averaging 27.9 points last season off of 20.2 field goal attempts per game. This season he is only attempting 15.9 shots per contest and appears to be more selective with his shot attempts. When it comes to his perimeter shooting, we thought we were in for an improved 3pt-shooting DeRozan after he went 2-for-3 in the season opener. Unfortunately, he has only made two more three-pointers since the first game of the season and is currently shooting 19% from beyond the arc.
When it comes to DeRozan, we are getting what we expected from the 33-year-old veteran. This includes a 37-point showing in the season opener, a 46-point night in a tough loss against Boston, and a 33-point night a few days later against the Pelicans. Right now he remains the most consistent player on the roster for the Chicago Bulls.
Grade: B
For More Great Chicago Sports Content
Follow us on Twitter at @chicitysports23 for more great content. We appreciate you taking time to read our articles. To interact more with our community and keep up to date on the latest in Chicago sports news, JOIN OUR FREE FACEBOOK GROUP by CLICKING HERE