Every time something new pops up on my Sox feed, I hear the song "Changes" by Tupac in my head.
Today we say goodbye to the entertaining lefty hurler, Hector Santiago (last season went 4-7 with a 3.51 ERA in 23 starts. 0-2 with a 3.93 ERA in 11 relief appearances), as he heads off to the Los Angeles Angels.
Personally, I'll miss him being around. Sox fans will argue that his stats weren't too incredibly hot, but really, were anyone's stats that hot last season? You can't argue that Santiago is a solid starter and adaptable player.  And in the few times I've met him, I've always been impressed with his maturity and composure for a 25-year-old MLB star.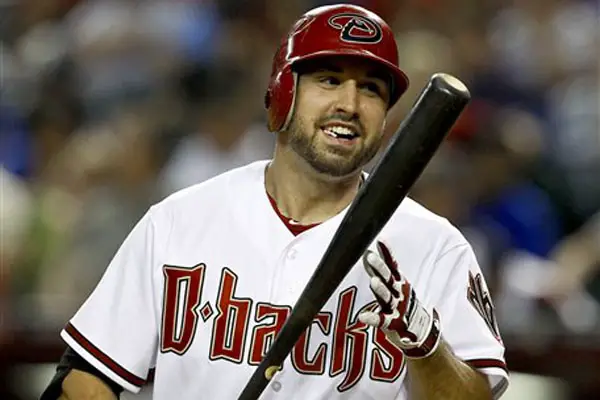 (Photo credit: arizonasports.com)
In this three-way trade with the Arizona Diamondbacks and the Los Angeles Angels, the White Sox have acquired outfielder Adam Eaton from the D-backs. Eaton, also 25, hit .252 (63-250) with 10 doubles, four triples, three home runs and 22 RBI over 66 games with Arizona in the 2013 season. Rumor has it that the lefty center-fielder is going to be a top-of-the-lineup producer.
I'm guessing you want to know what Rick Hahn has to say, so here's the snippet he so carefully has circulated to every news source imaginable:
"Adam provides us with a smart, high-energy baseball player for the top of the lineup. He knows the strike zone, is disruptive on the bases and provides solid defense in center field."
Hey, I'll take it. I'm glad to see what seems to be productive off-season work. Sox fans, what do you think?
For More Great Chicago Sports Content
Follow us on Twitter at @chicitysports23 for more great content. We appreciate you taking time to read our articles. To interact more with our community and keep up to date on the latest in Chicago sports news, JOIN OUR FREE FACEBOOK GROUP by CLICKING HERE