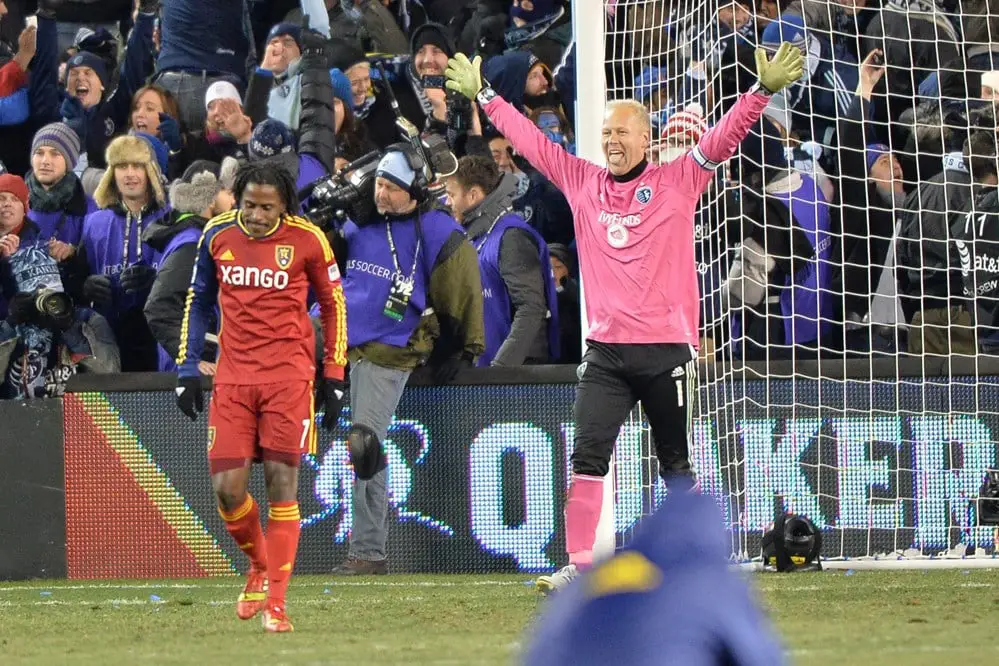 C.J. Brown will not be alone in moving to Chicago from a Real Salt Lake team that lost in the finals of both the MLS Cup and U.S. Open Cup in 2013, as the Fire announced the Friday the acquisition of midfielder Lovel Palmer.
In exchange for Palmer, the Fire will send allocation money to Salt Lake.  Fire Head Coach and Director of Soccer Frank Yallop praised Palmer's experience and ability to play different roles on the pitch.  "He is a versatile, experienced player who will be instrumental in building a deep squad to compete in 2014," Yallop said.
Palmer, who has also played defense in his career, has played in Major League Soccer since 2010 and has played for the Jamaican National Team since 2005.  Palmer has bounced around during his four year career in the league, starting with the Houston Dynamo in 2010 before being sent to the Portland Timbers in 2011 and having played just a single season with Real Salt Lake in 2013 before moving to the Fire.  Prior to his stint in MLS, Palmer played for the Jamaican side Harbour View from 1999 to 2010 and had a brief loan stint with W Connection in Trinidad and Tobago in 2004.  In his career, Palmer has appeared in 279 games and has scored forty-six goals.  Despite entering the sixteenth season of his career, Palmer is still just 29.
Palmer has been a member of three Jamaican National Premier League championship teams, two JFF Champions Cup championships, two CFU Club Championships and one Caribbean Cup championship.  Palmer had a chance to win a ninth title with Real Salt Lake in 2013, but his penalty kick that hit the crossbar and stayed out in the tenth frame secured the championship for Sporting Kansas City in front of the home fans.