From the Associated Press…
RENO, Nev. (AP) — Former NFL quarterback Jim McMahon is being treated at a hospital after the limousine he was riding in crashed through a fence south of Reno.
The Nevada Highway Patrol says the accident happened around 2 p.m. Monday on U.S. 395 in Pleasant Valley.
Trooper Mike Edgell says the limo was heading north when it left the four-lane highway, crashed through a fence and into a pasture.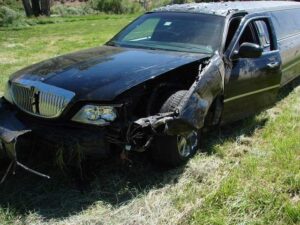 Edgell says McMahon, his traveling companion, Lori Navon, and the limo driver were taken to Renown Regional Medical Center. He described their injuries as "non-incapacitating."
McMahon played 15 seasons in the NFL and helped the Chicago Bears win the Super Bowl in 1986. He was at Lake Tahoe over the weekend to compete in a celebrity golf tournament.
It was later reported by other various media outlets that McMahon suffered a broken foot in the wreck.