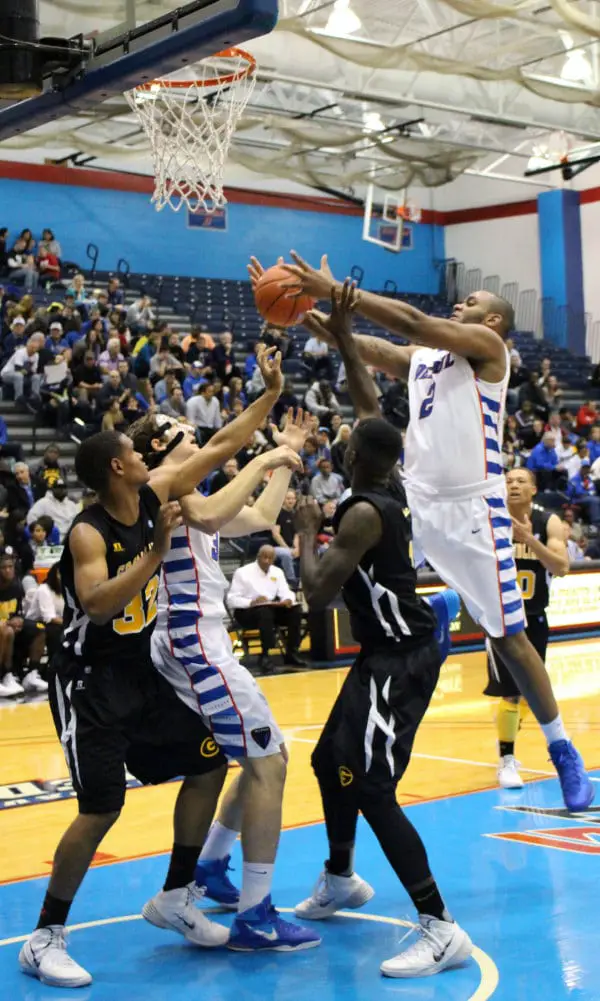 When you think of dominant DePaul big men you think of legends such as George Mikan, Terry Cummings, and Dave Corzine. You can also throw in more recent players such as Lance Williams, Steven Hunter and Andre Brown. But not since the Dave Leitao era have the Blue Demons had an opposing presence in the paint. Jerry Wainwright didn't recruit very well in that department, and Oliver Purnell had lacked front court size for most of his tenure in Lincoln Park… Until now.
Enter Tommy Hamilton IV, the son of former NBA player Thomas Hamilton and a one-time Whitney Young student. He's only a freshman but it's hard to believe when you notice his 6-10, 284-pound frame. Hamilton is one of four new players that measure 6-9 or taller on this year's Blue Demons squad (Transfers Sandi Marcius, Greg Sequele and Forrest Robinson are the others). He is also one of three freshman that are expected to make an impact this season (alongside guards Billy Garrett Jr. and R.J. Curington).
So far, Hamilton has done exactly that. He impressed Coach Purnell and his staff so much during preseason workouts that he was named the starting center for the 2013-2014 season. When the Demons opened the season against Grambling State last weekend, Hamilton continued to impress the masses with a double-double. He finished the game with 16 points, 11 rebounds and two steals in 22 minutes of play.
He also shot 4-of-10 from the field, made 8-of-11 free throws and gave the Blue Demons faithful a vision into the future. While we all wish that this vision could have come in previous seasons, like the old saying goes "better late than never." With a new season bringing new hope and a new conference (kinda), the Demons could be poised for a return to the postseason if Hamilton can play this way on a consistent basis.
Having the Chicago native on the inside has allowed Cleveland Melvin to stick to his natural abilities of playing off the wing. Melvin had 17 points, four rebounds, a block and shot 5-of-5 from three-point range against Grambling last week. With Melvin being more flexible by playing his natural small forward position, DePaul instantly upgrades their offense as well as their perimeter defense. These attributes will prove to be most useful once conference play begins in January.
Hamilton will have another chance to prove his worth tonight when the Blue Demons (1-0) host Southern Mississippi (1-0). It will be the first game of the season at Rosemont's Allstate Arena. It is also the opening game of the CBE Hall of Fame Classic. The Golden Eagles don't have anyone who is big enough to contend with Hamilton on the floor. DePaul must use their size advantage to wear down USM's defense, expect the Demons to be 2-0 after tonight.
Follow me on Twitter @GabeSalgado82