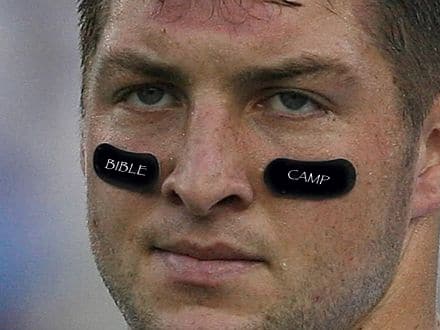 It was only a few, short days ago that I wanted the Bears to limp into the playoffs by any means necessary.  But I'm over it.  That's a task far too big for Lovie's bunch.  Sure, Cutler is out.  And what a bummer for Forte and Carimi to be on the sidelines as well.  But the last time I checked the defense had an insane amount of talent.  Urlacher, Briggs, Peppers, Tillman.  They were going to put the team on their back.   But they're all talk these days.  Did they back up their mouths?  Did they "put an end to that crap?"   Well, Urlacher had some tackles(10).  Peppers had a sack.  Briggs had some tackles(9).  Tillman even had an interception.  For God or Tebow's sake(you decide) my boy Craig Steltz(see my previous post) even had a forced fumble!  But all of that was not enough.  Talent doesn't always win. And in the end, the Broncos showed the Bears how to play until the final whistle.   Urlacher still verbalized his thoughts on the enigma that is Tim Tebow.  "He's a good running back." And that's the problem with this team.  The fans are tired of hearing the talk.  For a guy so terrible, he sure is finding a way to get the wins.  And Tebow is right by the way.  It is only about the win.  For the record, Tebow passed for 191 yards… In the 4th quarter!  Not bad for a "good running back" huh Brian?  By far(and only on the paper folks)  the best defense Tebow has seen all year showed up and layed a giant 4th quarter egg so vile, even the average fan no longer wants to watch the rest of the season.  You don't deserve to discredit a guy that just beat you.  That's not how you act no matter how many pro bowls you've been to.
I'll continue to watch this team.  But I no longer care what they come up with this season.  I don't care about the playoffs(cue Jim Mora).  I don't care how many times Roy and Marion make mistakes.  I don't care how emotionless Lovie is.  I don't care how much smoke Jerry Angelo is going to try and sneak up our ass this Wednesday in his Q&A session.  I'm done.  I just want to watch the team with big mouths and no heart take the field and blunder every opportunity given to them.  I am a fan.  So I will watch.
Negative you might think.  But it is calling it like I see it.  This team is truly loaded with talent at certain positions.  But then you have other players on this team that are so horrible they manage to negate the previously mentioned actions of their teammates(Tillman, Peppers, Urlacher, Briggs, Hester).  Erase the stupid Barber fumble and run out of bounds from your mind and ask yourself how many false starts has Jamarcus Webb had this year?  I think the number is 12.  That is absurd!  That leads the league.  When he manages to keep his nervous, twitchy body still for a snap, how can a 6'7″ monster of a man not keep Caleb Hanie off of the ground?  How Tebow awful is Roberto Garza at blocking?  How far of a cushion can Jennings and Moore give their man on defense?
Everyone knows that we were riding high at 7-3 and then had some injuries.  And I think that Peppers is playing hurt.  I also think Hester is hurt.  But the wheels are off.  And it is what it is.  The Chicago Bears have shown the world how they circle the wagons when times get hard.  The simple fact is that the Bears can't win when they need to.  If you want a team that rallies around their misfortune at quarterback and somehow finds a way to win, I suggest you tune in to the Houston Texans this season because you won't find it in Chicago.