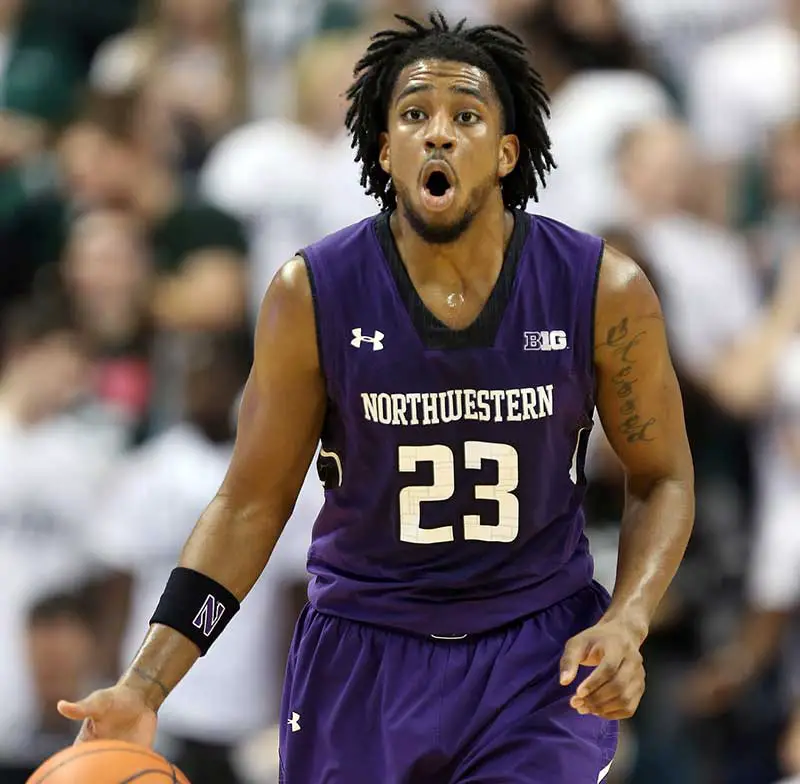 EVANSTON- Out of the many problems that the Northwestern Wildcats basketball program had last season, injuries was one of the most prevalent. One of the injuries that hit this team the hardest was the season-ending foot injury sustained by NU senior guard JerShon Cobb. The injury couldn't have come at a worse time. It came in late February as the Cats' were just four games under .500 and looking to put together a winning streak to salvage their season.
Cobb, the teams second leading scorer at the time (behind Drew Crawford), was averaging 12.2 points per game. When he went down, the teams performance suffered as a result. The "Cardiac Cats" went from averaging 55 points per game, to just 45. Northwestern went 2-4 in their final six games when all was said and done. Cobb spent the offseason rehabbing from his injury -a process that he said "was more mental than anything"- and now he's ready to lead this team into year two of the Chris Collins era.
"Everythings good" Cobb said before Tuesday's practice, "I feel good, my body feels good, (and) I'm just ready for the season to start" he added. The Georgia native is definitely looking to make up for lost time as he enters his senior year, especially after feeling helpless while watching his teammates struggle through the end of the 2013-2014 season. "It's the hardest thing to do… Knowing that you could help your team but not being able to" he said.
He also says that when he first encountered the injury he initially thought "it was just sore", but when he found out how serious it actually was he was devastated. "I  just felt bad" he said, he added "I thought as a team (that) we were playing good, I think I was playing good at the time, and it just hurt."  He also said rehab was challenging at times… "In the beginning my leg was limited a little bit. In the stage I was at, knowing that I couldn't do things, just getting over that (was hard)."
Now that Cobb is 100-percent, coach Collins will be looking for him to take on the full reigns of leadership now that Crawford has graduated. But he knows that the team must move on regardless. "Any team would be different without Drew, that's a big piece of the team. But I think as a unit we could make up for him" he said.
He's also excited about the new look of the team heading into this season…. "(A lot of these) guys are young and they got new energy" he said, "we have a whole new team" he added. He also has praise for the group of new freshman that's expected to inject new life into the team. "They're good, they're talented, it really makes our team deep. They're ready to play and thats a good thing" said Cobb.
Cobb will get to test his healed foot, and see his new teammates in action when Northwestern hosts McKendree in an exhibition game at Welsh Ryan Arena on Friday night. Follow me on Twitter @GabeSalgado82
For More Great Chicago Sports Content
Follow us on Twitter at @chicitysports23 for more great content. We appreciate you taking time to read our articles. To interact more with our community and keep up to date on the latest in Chicago sports news, JOIN OUR FREE FACEBOOK GROUP by CLICKING HERE