Joining fellow NBA players who are looking for work, in midst the NBA lockout, Joakim Noah will be playing for France.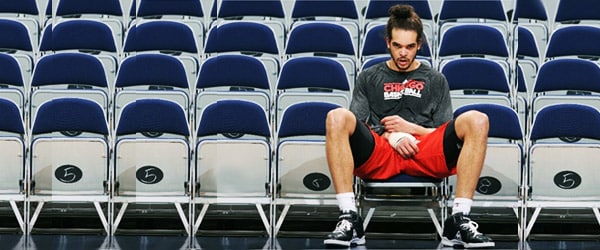 Jo left today to go workout with Team France, and he will be participating in the European Championship. Tony Parker is already a part of Team France, and he commented that medical will be covered for the NBA hires.
Latvia will face France on August 31st to open up the European Championship tournament.