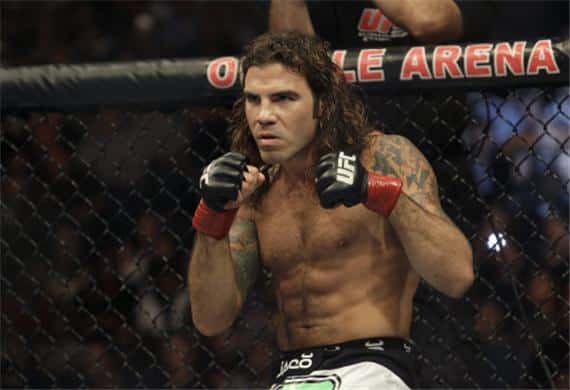 Once the fighters officially weigh-in tonight, UFC 152 will be ready to kick off. UFC fans are drooling for some action after the controversial UFC 151 card cancellation. President Dana White was forced to scrap the card after Dan Henderson pulled out of the main event due to injury and UFC Light Heavyweight Champion Jon Jones refused to face another fighter on such short notice.
After taking heat from not only angry fans but an angry boss, Jones (16-1) is prepared to defend his belt against former UFC Light Heavyweight Champion Vitor "The Phenom" Belfort. Since an embarrassing KO loss to Anderson Silva, Belfort (21-9) has reeled off back-to-back victories. Eight years have passed since Belfort's last UFC Light Heavyweight Title fight, but he's agreed to step up on short notice to go for the gold once again. UFC Lightweight competitor and teammate of Jones, Clay Guida, has confidence that his teammate will retain his belt.
"I think Jon is gonna have his way with Vitor," Guida said. "I predict either a first or second round TKO, Jon by ground and pound. There are several other fights on the card that to me as a fight fan, as well as a competitor, that are more intriguing."
The co-main event of the evening pairs Joseph Benavidez (16-2) versus Demetrious "Mighty Mouse" Johnson (15-2-1) to determine the first ever UFC Flyweight Champion. The matchup represents the finals of a somewhat controversial four-man tournament in which Demetrious Johnson defeated Ian McCall in a rematch after the two had a draw. Many believed McCall was the clear winner in their first bout, but regardless, Johnson is prepared to make history. And no one is more excited to see these two square off than Clay Guida.
"It will be fun to see the two little scrappers, the two little balls of energy get out there and really put on a show and introduce their 125-pound division to the rest of the world and make people aware of it and how energetic and how athletic and skilled these fighters are," Guida said.
Also on the card is UFC stalwart Michael "The Count" Bisping (22-4) versus Brian "All-American" Stann (12-4). Bisping has won four of his last five bouts, but lost his most recent contest to Chael Sonnen at UFC on Fox 2, a decision that even Sonnen himself admitted should've gone Bisping's way. Stann has also won four of his last five fights and is coming off of a brutal KO win over Alessio Sakara. The two have been badmouthing each other for months and can't wait to meet inside the octagon. Guida hopes to see his teammate Brian Stann come out on top.
"I think it's a very good matchup between two very good strikers with Stann possessing more power in his hands and in his knees and kicks," Guida said. "But Michael Bisping is one of the fighters that's always gonna be there, he knows how to keep the fight close. He's been in there with the best of the best, he's only really been handled one time against Dan Henderson, so I'm expecting a fun and exciting fight out of those two."
A fight that rounds out the main card is a featherweight contest between Cub Swanson (17-5) and Charles Oliveira (16-2). Guida is looking forward to the underrated matchup.
"I believe that the Cub Swanson and Charles Oliveira fight is gonna be dynamite," Guida said. "I think it's gonna be a potential fight of the night and hopefully Cub can pull out a victory."
On paper, UFC 152 has what it takes to satisfy the masses that have long awaited another UFC card.
The fights will be televised on pay-per-view at 9 PM CT tomorrow.
For More Great Chicago Sports Content
Follow us on Twitter at @chicitysports23 for more great content. We appreciate you taking time to read our articles. To interact more with our community and keep up to date on the latest in Chicago sports news, JOIN OUR FREE FACEBOOK GROUP by CLICKING HERE