When the Chicago Bulls learned starting point guard Lonzo Ball was ruled out for the rest of the season due to a meniscus tear, there was a gaping hole left on the roster. Ball, 24, was having a great first season in Chicago after signing a massive four-year contract.
The 6-foot-6 guard was leading the way for a first place Bulls team at the time. However, after a 22-13 run with Lonzo, Chicago finished 24-23 without him, landing as the sixth seed in a competitive eastern conference.
January 14th was the last game Ball played in before opting for surgery. There was hope he could return after a six-to-eight week timeline. However, treatment did not go as planned and now this summer is crucial for Ball to get healthy again.
What can Lonzo do for you?
Ball was effective on both ends of the court prior to his injury. Paired with Alex Caruso, Chicago had a deadly defensive duo. Ball averaged 1.8 steals (career-high) with his long frame and active hands. Moreover, the Bulls defensive rating was 107 with Ball and 114 without him. With Chicago putting out a smaller lineup compared to other teams, Ball's size was beneficial in guarding taller forwards. Additionally, his 5.4 REB was second on the Bulls behind Nikola Vucevic.
It wasn't only that Ball could hold his own defensively, his offense was catching fire. He has worked relentlessly in improving his 3-point shooting and it showed during the early stages of the season. Attempting about seven threes a game and converting on 42% of them were both career-bests. It forced defenses to pay more attention and created more one vs. one matchups for Zach LaVine and DeMar DeRozan. Ball's presence better spaced the floor for Chicago's high-powered offense.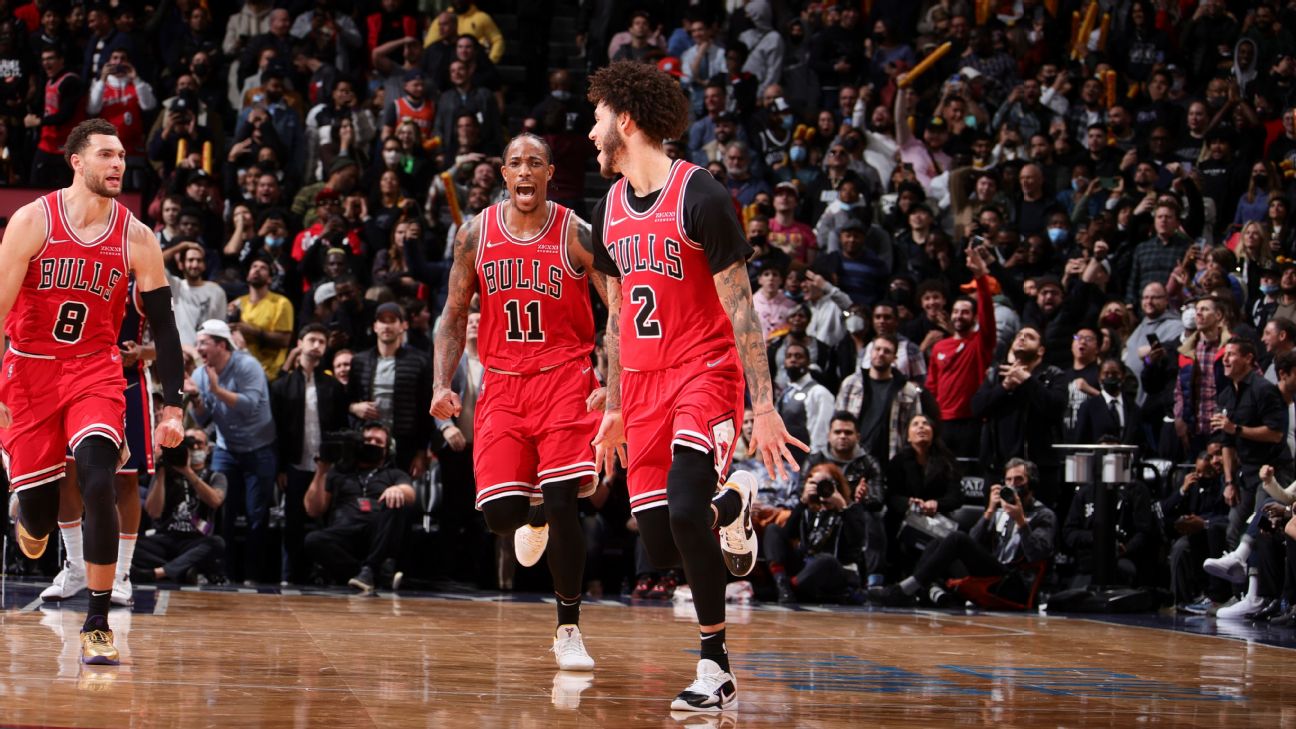 Aside from the numbers, Lonzo made the Bulls fun to watch. There was a swagger that the team lost when Lonzo was sidelined. His ability to see the court and make full-court passes or lobs got everyone excited. He had a high basketball IQ that made others around him play better.
Once Ball comes back healthy, the Bulls will be able to see what they really have. There was a brief glimpse of a Chicago Bulls team that can make serious noise with Lonzo running the point.
For More Great Chicago Sports Content
Follow us on Twitter at @chicitysports23 for more great content. We appreciate you taking time to read our articles. To interact more with our community and keep up to date on the latest in Chicago sports news, JOIN OUR FREE FACEBOOK GROUP by CLICKING HERE