Despite the fact that there is currently a lockout going on and things are up in the air in the NFL, there was still time and effort put towards releasing the 2011 NFL schedule recently.  For the Bears, it's going to be an interesting season that will test their ability to continue on with the success that they had last season and try to get to the Super Bowl.
So without further delay, here is a look at the Bear's schedule for the 2011season with some analysis as to what we can look for and some initial predictions as to who might win each game.
September 11th-Atlanta at Chicago-The Bears will have a tough start to the season as they play three 2010 playoff teams right away and to start, they will host Atlanta, the team with the best record in the NFC last year.  It's going to be a tough game and if the Bears sport the same kind of defense that they had in 2010 they should be able to win this game.
Let's just hope that the Bear's offense is able to hold up its end of the bargain and can help win this game.
Very Early Prediction: Chicago 21 Atlanta 20
September 18th-Chicago at New Orleans-The Saints and the Bears have played some pretty good games over the past few years and after meeting the Bears at Soldier Field the last two times they have played (both Bears wins).  Now the Bears have to play the Saints in their house and it's a tough place to play.
Once again, the defense is going to have to play a big part in this one but can the offense keep up with the high flying Saint's offense which includes some big time playmakers?
Very Early Prediction: New Orleans 23 Chicago 17
September 25th-Green Bay at Chicago-The Bears meet their biggest rival early in the season with a week three meeting at home against the Packers.  You can expect the Bears to have revenge on their minds when these two teams meet and being the game is going to be at Soldier Field you can expect Chicago to put up its best effort.Assuming that the offense is playing well and the defense doesn't do what it did in the first half of the NFC Championship game the Bears have a great shot at winning this one.  Look for it to be one of the best games of the year.
Very Early Prediction: Chicago 24 Green Bay 17
October 2nd-Carolina at Chicago-Former Chicago Bear's player and assistant coach Ron Rivera, now in charge of last year's worst team will bring his group to Chicago to take on the Bears.  Chicago defeated the Panthers last season without Jay Cutler and with Carolina in rebuilding mode, Chicago should be able to win this game.
Very Early Prediction: Chicago 28 Carolina 13
October 10th-Chicago at Detroit-This game is going to be played on Monday night and this is something that hasn't happened in Detroit in a long time.  The Lions, with good health, could be a much more improved team this coming season and this could spell trouble for the Bears.
Chicago cannot let that young defense get the best of them and they will if the Bears fail to do nothing to improve their offensive line.  Hopefully the Bears will draft well and get that side of the ball fixed.
This game may end up being pretty close but the Bears should be able to get a win in front of a national audience in Detroit on Monday night.
Very Early Prediction: Chicago 31 Detroit 20
October 16th-Minnesota at Chicago-The Bears will face another division opponent for the second time in a row when they face the Vikings in Chicago.  The Vikings, depending on how they handle their quarterback situation will probably be in rebuilding mode so the Bears, as long as they play well enough, should be able to win this game.
Very Early Prediction: Chicago 28 Minnesota 10
October 23rd-Chicago vs. Tampa Bay (in London)-The Bears will get to travel to London for the first time since the 1980's and will take on the up and coming Buccaneers there.  Tampa Bay has been building a much more improved team and should be even better in 2011.  Will the Bears be able to stop them in good old England and win this game?
The Bears will want to win this game and head into their bye week with some momentum.  Look for a Bear's win here in merry ole England.
Very Early Prediction: Chicago 28 Tampa Bay 17
November 7th-Chicago at Philadelphia-The Bears will face Michael Vick and the Eagles right after their bye and the Eagles will be just as tough of a challenge for them as they have always been.  Chicago did a nice job of keeping Vick contained last year and if they are having a good season on defense then they should be able to do it again this year.
Still, that whole question about how the offense is going to do will determine if the Bears will win this game.  Look for it to be a close one with a Bears win thanks to the bye week rest and their ability to corral Vick.
Very Early Prediction: Chicago 21 Philadelphia 13
November 13th-Detroit at Chicago-This will be the second time that the Bears and the Lions get together and with this game being played at Soldier Field in what might be poor conditions the Bears do have the advantage there.
If the Lions are playing better in 2011 expect them to challenge the Bears but look for a Bears win in this one but once again it will be a close one.
Very Early Prediction: Chicago 23 Detroit 13
November 20th-San Diego at Chicago-The Chargers have been one of the better teams in the NFL but they play hot and cold often.  They have a habit of starting seasons off slow and then finishing hot (along with just barely missing playoffs or being one and done in the postseason) and this will be their time of year if history holds.
The Bears should be in the hunt for a playoff spot and could win this game if the Chargers are "off" but it's likely that San Diego will come in here playing well and could beat the Bears at Soldier Field.
Very Early Prediction: San Diego 23 Chicago 17
November 27th-Chicago at Oakland-The Raiders didn't have their typical bad season last year and actually could have made the playoffs had a few things gone their way.  There is going to be a new head coach in Oakland so there may be some growing pains and this team may take a step back as a result of that.
If Chicago is jockeying for a playoff spot then you can expect them to fight hard to win this game and they should be able to win it and keep moving on towards the post season.
Very Early Prediction: Chicago 27 Oakland 17
December 4th-Kansas City at Chicago-The Chiefs made the playoffs last year thanks to their rushing attack and the Chiefs will feature that rushing attack again this year.  The Bears are very well adept at stopping the run so they shouldn't have too much trouble stopping the Chiefs.
We might even expect that the Chiefs will slip a little bit this year leaving the door wide open for a Bear's win which they should get in this game.
Very Early Prediction: Chicago 28 Kansas City 20
December 14th-Chicago at Denver-Quarterback Jay Cutler will return to where he started in the NFL for the first time in the regular season (since the Bears traded for him two years ago).  Expect and icy reception from the Denver fans but this shouldn't make much of a difference as the Broncos will be rebuilding and not quite a consistent winning team just yet.
Incidentally, former Bears starting quarterback Kyle Orton may be the starter in this one and Chicago would love to see him again.
Very Early Prediction: Chicago 28 Denver 14
December 11th-Seattle at Chicago-The Seahawks will come into Soldier Field with revenge on their minds after the Bears blew them out of the playoffs last year.  It's hard to predict just how good the Seahawks will be because their quarterback situation could be in a state of flux by this time leaving the Bears fully capable of beating the Seahawks.
This game will be played close to the end of the season and with two straight division games coming up after this the Bears will need a win.  Look for them to beat the Seahawks at home and position themselves for a shot at the playoffs.
Very Early Prediction: Chicago 21 Seattle 10
December 25th-Chicago at Green Bay-This is going to be a night game on Christmas Day and hopefully Bears fans will get a Christmas present with the Bears winning this game.  Both of these teams may be jockeying for a playoff spot at this point in the season so expect this game to be played just like the game these two teams played at the end of the 2010 season.
It will surely be close game and the Packers will probably just pull this one off and have a nice position heading into the playoffs.
Very Early Prediction: Green Bay 24 Chicago 17
January 1st-Chicago at Minnesota-The Bears final game of season will put the Bears and the Vikings against one another in the Metrodome (or wherever else the Vikings may end up playing next season).  If Chicago is in the hunt for a playoff spot this could be the most important game of the season for them so expect them to try to play their best.
The Vikings may have things put together a little bit better by this time so the Bears may have to do all that they can to win this game but in the end, they should be able to come up with a victory here that could propel them into the playoffs.
Very Early Prediction: Chicago 17 Minnesota 10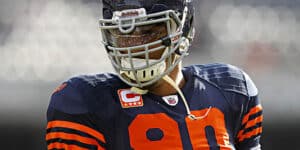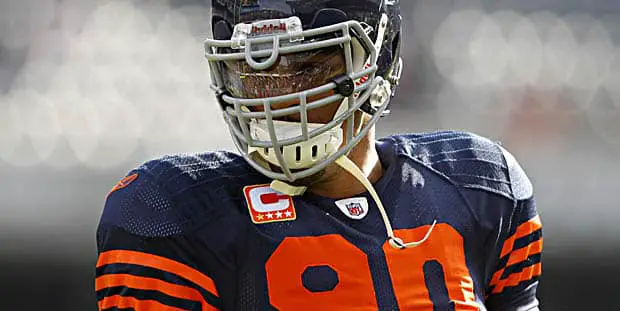 Predicted wins for the Bears 13 predicted losses three.
For More Great Chicago Sports Content
Follow us on Twitter at @chicitysports23 for more great content. We appreciate you taking time to read our articles. To interact more with our community and keep up to date on the latest in Chicago sports news, JOIN OUR FREE FACEBOOK GROUP by CLICKING HERE