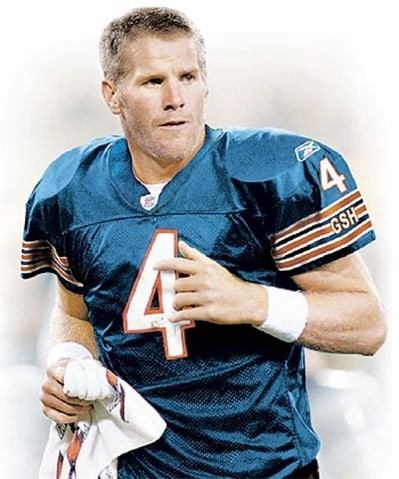 So…this post isn't to validate or dispute the validity of this, it's just to make us all think a little.
http://www.rantsports.com/chicago-bears/2011/11/22/report-lovie-smith-has-contacted-brett-favre/
I'll save you the heavy lifting, the gist is that Lovie Smith has reached out to Brett Favre to gauge his interest in being a hired gun for the Cutler Healing Period or CHiP as I like to call it. They also allude to the possibility of signing Mark Bulger…which, IMHO wouldn't be a bad safety net.
So, my question to Bears fans is…on a scale of one to ball busting amazing how awesome would it be to see old #4 in a Bears jersey come Christmas Day in Green Bay. Bears beat Packers, end their dream of a perfect season and then he turns the reigns over to Jay Cutler just in time so he doesn't get any "real" glory.
Again, this isn't about giving Caleb more time or wether or not this guy is nuttier than a Snickers bar…it's about "what if?"
In the immortal words of Harry Caray…"Come on, lemme hear ya…good and loud!"
For More Great Chicago Sports Content
Follow us on Twitter at @chicitysports23 for more great content. We appreciate you taking time to read our articles. To interact more with our community and keep up to date on the latest in Chicago sports news, JOIN OUR FREE FACEBOOK GROUP by CLICKING HERE