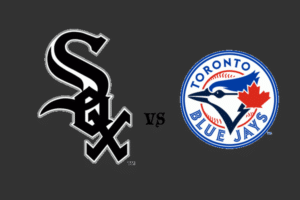 Just as pessimism set in for White Sox fans after their eight game losing streak, the Pale Hose split their series with AL West powerhouse, Oakland.
However, all does not seem lost for the Sox as some people including 1983 manager, Tony LaRussa, still believe the Sox can contend this year. All that aside, the Oakland series capped off a good week for the Sox as they picked up the split and had a fairly good amateur draft in picking shortstop Tim Anderson and Durant High School pitcher, Tyler Danish.
For odds on this series, and all other MLB series going on just out this review of major odds sites for online sports betting. One of our favorites is sportsbooks like TopBet, who provide some of the best and up to date odds.
Looking forward to the series with Toronto, Chicago still does not seem to know the make-up of their own team. Are they a bunch of underachieving  superstars or are most the players destined for the dumpster? This upcoming series with Toronto, like the draft, will be crucial to see what direction the front office will want to take with this team come July.
Toronto themselves have been severely underachieving this year despite trading for the core of the 2012 Miami Marlins team. Despite the fact that the Marlins were not very good, the players that were poached from the team were the best they had to offer.
With Miami's premium talent the Jays were supposed to overcome the powerhouses of the AL East and take the division handedly, but that has not been the case thus far. Currently, Toronto is sitting on a 27-35 record, good for eleven games back to the division leading Boston Red Sox. This clash of underperforming teams should be a nail in the coffin for one, and a wake up call for the other.
White Sox fans can only hope for the former so that the team can begin their restructuring of the minor league system and revitalization of the major league team.
RA Dickey 5-7, 4.66 ERAv Dylan Axelrod 3-4, 3.73 ERA
Chin-Ming Wang 0-0, 0.00 ERA v Jose Quintana 3-2, 3.95 ERA
Esmil Rogers 1-2, 2.60 ERA v Chris Sale 5-4, 2.68 ERA