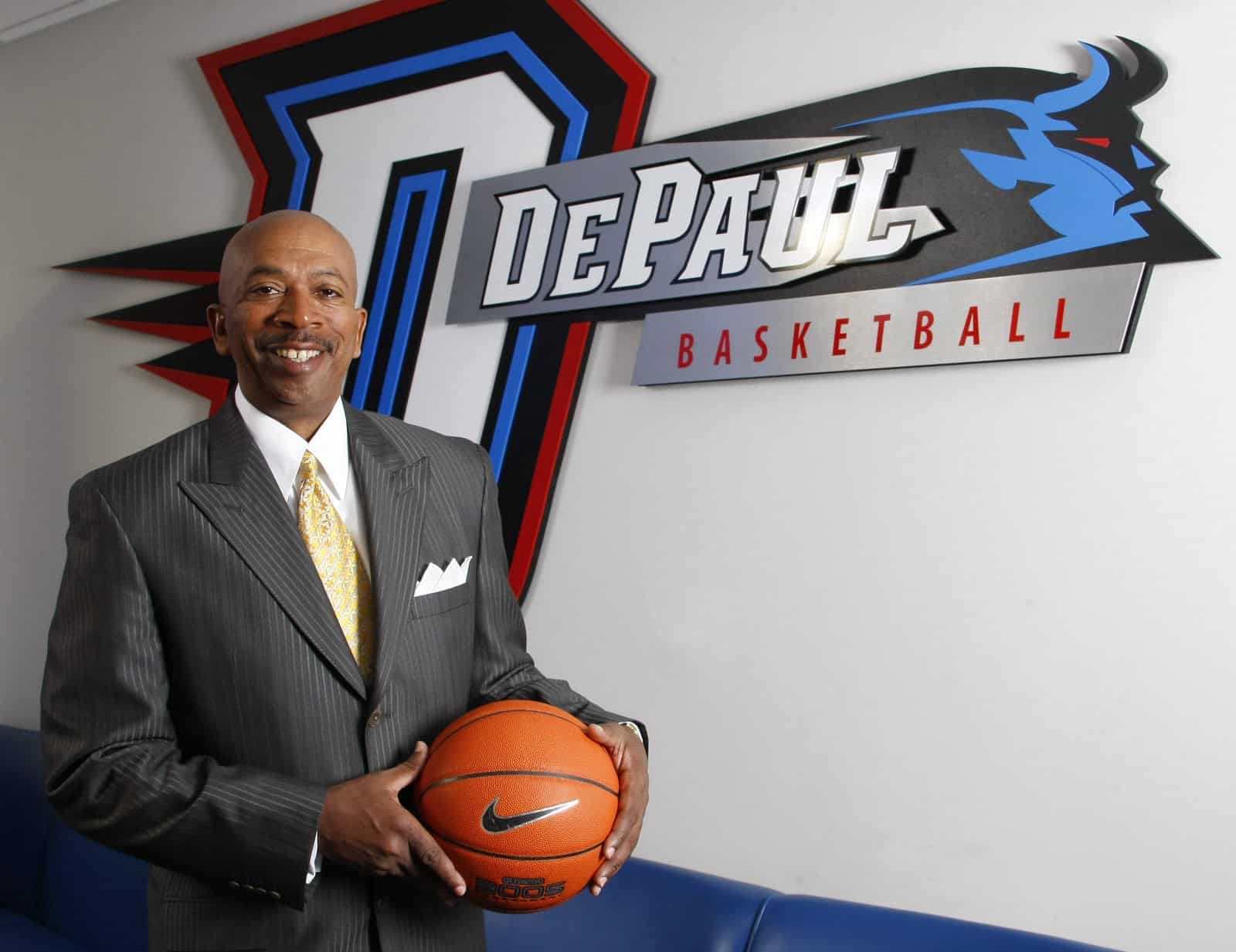 If you asked me back on New Years Eve -when the DePaul Blue Demons began their conference schedule against Marquette- if I thought that the Demons would be in first place by now I would have told you "no". After all, DePaul lost their final six non-conference games after a 6-1 start.
Out of those six straight losses, four of those games were against teams DePaul should have easily beaten (George Washington, Colorado, Ohio and Loyola-Marymount). Those losses were mostly because of the same mistakes -missed shots, turnovers, poor defense- that had become notorious during Oliver Purnell's tenure as DePaul's head coach.
Then something changed when the Demons took the court to face the Golden Eagles on December 31st. After erasing a 10-point deficit to beat Marquette by three, the Blue Demons (11-9 overall, 5-2 Big East) would go on to win four of their next six from there. They are now tied for first place in the Big East Conference with Providence and Georgetown.
Now granted DePaul still has 11 games left to play this season, but where they are at this point in time is very significant. The Blue Demons joined the Big East back in 2005, and this is the first they've ever been atop the conference in the standings. This is also the first time that DePaul has been in first place since since the 2003-2004 season.
Back then the Demons were in Conference USA with Dave Leitao as the head coach. They made it to the second round of the NCAA Tournament that year. This is also just the second time that the program has been in first place since leaving independent status in 1991. During the 1991-1992 season, the Demons were the first-ever champions of the old Great Midwest Conference under Joey Meyer.
So being in first place now is definitely significant for a program that has had it's many struggles. This also couldn't have come a better time personally for Oliver Purnell. He's been on the hot seat after the last couple of seasons, so leading his team to victories has renewed his standing with the DePaul faithful.
Since Big East play began, the Demons have become a scrappy team. Aside from the comeback to beat Marquette; a late second half surge helped them get past Xavier back on January 3rd, they forced overtime to beat St. Johns on January 18th, and a few defensive stops secured their win over Seton Hall on Thursday night. As for their January 7th victory over Creighton, that was a case of not having to worry about Doug McDermott anymore.
The losses to Villanova and Georgetown weren't surprises considering the coaching and talent that each team possesses. The best part about DePaul's run is that it's a team effort as opposed to being led by just one or two players. Here are the players responsible for the Demons success….
The biggest impact player has been junior forward Myke Henry. The Illinois transfer is scoring 13 points per game; he's also averaging five rebounds to go with both an assist and a steal each night. He began the season with nine straight double figure performances, the Demons went 6-3 during that stretch. Henry has reached double digits in four of the Demons last five games.
He's also been a solid defensive player as the Demons second leading rebounder and is second on the team with 23 steals. Then there's guard Billy Garrett Jr., last year's Freshman phenom is this year's sophomore superstar. He's the teams second leading scorer (13.3 PPG), leading assist man (3.7 APG), and best three-point shooter (made 24-of-61 shots from long range this season).
One guy who doesn't always get the credit he deserves is senior forward Jamee Crockett. As the team's leading scorer (10.9 PPG) Crockett hits the big shot when his team needs it the most. He's also the team's second best three-point shooter (made 23-of-72 thus far) and an underrated perimeter defender.
And then the two BIGGEST contributors (literally) are the team's two centers. Sophomore Tommy Hamilton IV and senior Forrest Robinson are both different types of players but are equally important. Hamilton (10.6 PPG, 6.0 RPG) is your prototypical big man. He's physical, he's a solid post player and can hit the occasional jump shot.
Robinson on the other hand is more of a finesse player. He can get in the paint when called upon, but he's a better shooter than he is a post player (6.9 PPG), and he's quicker than Hamilton is. But at the end of the day, both men are great compliments to one another.
Then of course we can't forget about the solid bench players that have done their share of work as well. As a team, the biggest qualities that have pushed them have been their aggressiveness, fundamentals, defense in crucial moments, clutch shooting when needed, and good decisions by coach Purnell.
The Demons are indeed riding high, hopefully they can keep it up when they wrap up the season series with Xavier on Saturday afternoon. Follow me on Twitter @GabeSalgado82
For More Great Chicago Sports Content
Follow us on Twitter at @chicitysports23 for more great content. We appreciate you taking time to read our articles. To interact more with our community and keep up to date on the latest in Chicago sports news, JOIN OUR FREE FACEBOOK GROUP by CLICKING HERE