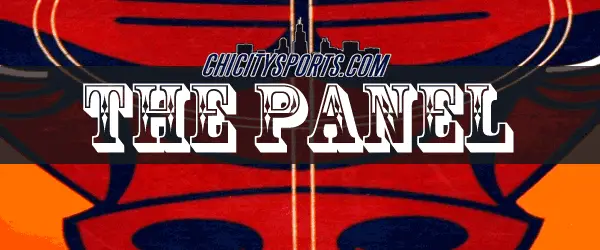 Before we set off into the next phase of this Bulls team, allow us to dwell a bit on what we just witnessed. The ChiCitySports Bulls Panel got together to reflect the 2010-11 season.
The Panel consists of ChiCitySports Staff members. All fans and experts who follow the Bulls religiously.
Chris Snow   –   Adam Dyson     –  Rami Abboud    –     USCChiFan   –   Rick Mollway
Did the Bulls fall short, meet, or exceed your 2010-2011 expectations from this preseason?
CS: The Bulls really exceeded my expectations this season. I would never guess that a team missing it's two front-court anchors for a good chunk of the year, would pull out a 62 win season. Thibodeau did an excellent job with the group in his first year, players like C.J. Watson really found his fit in the second half of the season. Omer Asik took his game to a whole new level as a rookie. There is just a lot to be happy about with what happened in 2010-11. It will be hard to top this year's Eastern Conference Finals appearance next year, but hopefully this is the team that can do it.
AD: Anybody that doesn't think the Bulls exceeding expectations this season didn't begin the season with realistic expectations. I, for one, wanted the Bulls to just get to the 2nd round in the Playoffs. They had only been past the first round once since the Jordan Era, and it was the next logical step. I knew Rose was special, but he proved how special he is at a young age, won the MVP, and has shown promise to continue developing his game to super-stardom levels. Playing the three-headed monster of Miami tough in the Eastern Conference Finals was what we needed to see. We know we're maybe one piece away from being a perennial championship contender, and our superstar is 22 years old. Be prepared, boys…we've got a bright future ahead of us.
RA: Exceeded. The Bulls were not supposed to be a team ready to fight with the "big boys" of the league quite just yet. We just got out of an epic 7-game war between the Lakers and Celtics. And the Heat were supposed to have too much star power for the Bulls to dream of competing with- yet they won in their first 4 meetings against them. Rose improved his shooting and his help defense to the point where he couldn't ever be completely stopped. Boozer and Noah also missed a lot of games but Taj Gibson, Omer Asik, and Kurt Thomas stepped up in a major way. The team ended with the league's best record and were the only team to defeat every other team in the NBA this season. There's no way anyone could dream of saying that they 'fell short' of expectations.
RM: They exceeded my expectations. After the Bulls got the shaft by Wade, James and Bosh last summer, I thought for sure this was going to be just a 45-46 win team. None of the players that they ended up signing excited me too much. Once the season started and with the way Derrick Rose was playing, the Bulls took off. Tom Thibodeau brought in a defensive mindset that this team desperately needed and most of the pieces fell into place.
USC: The Bulls greatly exceeded my expectations for them from this preseason. I expected them to be a 3rd or 4th seed, and struggle a bit with a new coach and quite a few new players on the team, but they impressed me from the start. The tremendous defense, Rose becoming IMHO the hardest player to defend against in the league, and the great team chemistry. I don't think the Bulls would've been as successful as they were if the team didn't gel as well as they did and their unselfishness was IMO a big factor as well. While the Bulls didn't win the NBA Championship, the 62 wins and the hard fought series against the Heat shows that this team will be contenders for a while. If the Bulls can get more shooters and find a legit 2nd option, they should be the clear favorites to win it all next season.
Aside from Derrick Rose, what player was this team's MVP?
CS: I'm going to take a unique angle at this one. Throughout the season, I have to point to the player that had won us more games, and not just threw up an impressive stat-line. I look down the roster, and Luol exploded early in the season against Portland, then in the second half he showed us real signs of his return to full health. Then you have guys like Kurt Thomas, who might be the biggest reason why we absorbed the loss of Noah and Boozer early on without missing much of a beat. Lastly, you have Ronnie Brewer who made late game steals and fast breaks to seal so many games this year. Luol is the #2 on this team, there is no doubt in my mind, but I can make a case for Kurt or Ronnie off the bench, even though the stats wouldn't reflect the decision. By the way, did Stacey King not get the memo? We need a new nickname for Deng. Lets make it happen.
AD: I'm going to assume most people here will say Luol Deng, but the true runner-up to the MVP award is without question Head Coach Tom Thibodeau. Thibs was overlooked in the past for coaching jobs and was widely considered by teams around the league simply not having the "make-up" of a head coach in the Association. Boy, were they wrong. Thibs instilled a defense-first attitude throughout the locker room and the Bulls over-achieved all season long because of it. When you have a team that tries as hard as Thibs expect them to every night, you're always going to be in ball games. Lu had an exceptional season as well, but the dude is the 2nd highest paid player on the team. I expect good play from those getting paid big money.
RA: Luol Deng and it's not even close. This was the guy who was the glue for this team. Deng is one of the best rebounders at the SF position and arguably the best defender at that position in the league this year. He also improved his 3-point shooting this season to go along with his ability to absorb contact and finish around the rim. He even served as the 2nd scoring option for much of the season, when that role was supposed to belong to Carlos Boozer.
RM: Luol Deng. In my opinion, this was Deng's best season as a pro. Some nights, he was a clear cut number two scorer behind Rose but I don't think he was consistent enough to be relied upon game after game and you saw why at times during the Eastern Conference Finals.
USC: I'd have to say Luol Deng. After struggling with injuries and having to play up to his hefty contract, he finally settled as the Bulls 3rd option. His defense at the 3 was great and his 3 point shooting was needed on a team that doesn't have many shooters that can stretch the floor.
Who was the biggest disappointment for the collective season/playoffs?
CS: This is a trick question. If the Bulls 'exceeded' my expectations, how can I be really disappointed? I guess I can be, and I should be. Early on, Carlos earned his check and it wasn't until the ankle and the toe, that he bombed. I can totally sympathize with a player who goes out there, and plays hurt to help the team. But what I don't get is how Boozer is so injury prone. I know he trains hard, and keeps up with a good diet, but something isn't right. I hope someone can help him figure out how to be less early career Grant Hill, and to be more late career Hill. Here, I still need to give you an answer on who is collectively the biggest disappointment, and without pointing to a bunch of injured guys, the winner is Kyle Korver. Not just for his performance in the playoffs. Not because his defense was so inconsistent, you would think it was made from starch. Not because his once-consistent 3-point shooting became streaky. No, wait, all of those things. That's why Korver was the biggest disappointment. Sorry Hot Sauce, you're it.
AD: The easy answer here is Carlos Boozer. Be it injuries or just a bad fit on the floor w/ fellow big Joakim Noah, Boozer underachieved all season long. We needed a 20-10 guy, and Boozer was close to that in the regular season with averages of 17.5 points and 9.6 rebounds. However, he missed 23 games (over a quarter of the season) in the regular season and other than a handful of really good games, struggled in the playoffs. His PPG in the playoffs dropped to below 13. The Bulls #2 scoring options remind me of the Bears WR Corps; a bunch of potential but nothing that scares anybody else. That's going to have to change if we are to contend for future titles.
RA: It's a 2-way tie between Kyle Korver and Carlos Boozer. The easy answer would be Korver, simply because of how the Heat were able to exploit his lack of defensive/rebounding ability. And how Miami was able to take away nearly all of his open looks. But Carlos Boozer is the guy that hasn't lived up to his expectations or his huge contract. Boozer was supposed to be a great low-post option, but has turned into not much more than an inconsistent mid-range jump-shooter. His defense has always been sub-par but that is something we are to expect from him. And injuries were also to be expected. But Boozer simply had a terrible performance at home in the game that Miami eliminated the Bulls in the playoffs (6 pts, 5 rebs, on 1-of-6 field-goal shooting). And this was after a couple of nice road performances where he had shown that the turf toe was not affecting him as much as it had been before.
RM: I hate to pile on Carlos Boozer but I have to. The guy, overall, wasn't much of a factor in the playoffs and that's when you needed him the most. He's such a horrible defender that he looks like a statue at times.
But I like to look at the bigger picture and the way the team fell apart after game 1 in the ECF against Miami was a huge disappointment. I know every game was close but the entire team was struggling to shoot, including Rose…who was also being shut down really well by the Miami defense. I think there were some poor coaching decisions too. Kyle Korver played too many minutes when he couldn't even buy a basket, we should have saw some more of Kurt Thomas in the series etc.
Hopefully next year they'll add some guys that can help Rose on offense.
USC: I'd have to say Carlos Boozer. He was supposed to become the much needed 2nd option for the Bulls and provide a low-post player who they hadn't had until they signed Boozer. However he got injured before the season started and all he did was disappoint me throughout the season. His terrible, horrendous, egregious defense was IMO quite evident during the season, but it was masked by Noah, who plays some pretty good defense in the post. Boozer also never became the consistent scorer the Bulls needed. Whether it was his injuries or just plain ineffectiveness I'll never know.
In the playoffs, Boozer was a train wreck. His terrible defense became very evident and he wasn't contributing offensively. All he really did was hurt the team, but the Bulls have such great depth with their big men that Boozer's ineffectiveness could be managed. I really hope that next season he bounces back, but I have my doubts.
Recap
It's hard to argue with a full 5 man panel of Bulls writers supporting the 2010-11 season as a major win for the franchise. Luol Deng, keep up the good work bro! Carlos, buddy, please prove us wrong next year.
Please join us in the forums to talk about Chicago Bulls basketball in our newly recognized and awarded, Best Chicago sites by HelloChicago !
  All of our writers have a profile in the the Writers tab at the top of the site. USCChiFan has been a long time staff member, and contributes regularly to the site.  None of the views or opinions in the Panel represent that of ChiCitySports, however if you don't like what we have to say, gives us your .02 in the comments section bellow.
For More Great Chicago Sports Content
Follow us on Twitter at @chicitysports23 for more great content. We appreciate you taking time to read our articles. To interact more with our community and keep up to date on the latest in Chicago sports news, JOIN OUR FREE FACEBOOK GROUP by CLICKING HERE