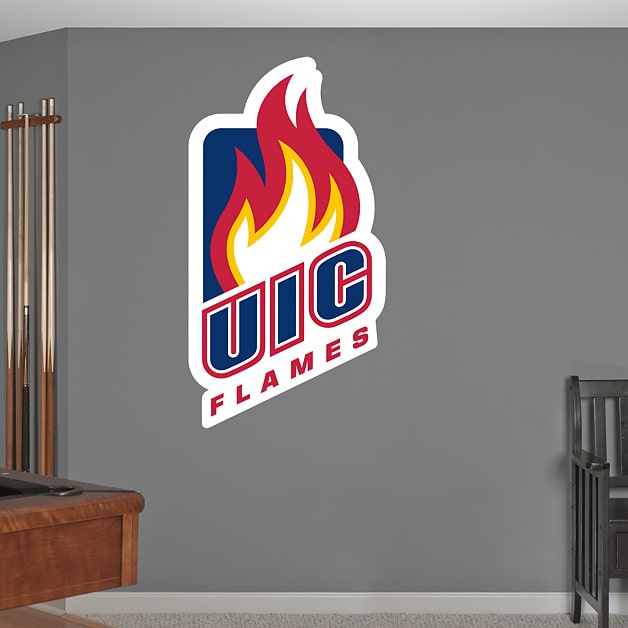 The 2013-2014 UIC Flames Men's Basketball team has been up and down so far this season. Recently they've been more of a down team after losing their last two games (They're 1-3 on the season). It's not just the losing streak that's discouraging, it's also the large margin of the losses that makes it painful. The Flames lost to both Eastern Illinois and Northwestern within the last week by a combined 55 points. Issues on both sides of the floor have hampered the Flames efforts recently.
From the offensive side, the team has been shooting poorly during this two game stretch. They've only hit 41-of-119 shots from field goal range, 13-of-32 from three-point land, and have only made 29-of-46 free throws. As a whole, UIC is just shooting roughly 35-percent. A number that needs to improve drastically as the season moves forward.
Guards Marc Brown, Kelsey Barlow, and Gabe Snider have been inconsistent. They are the Flames best offensive players so they must get it together. They have to shoot better and they must also become more active in the assist department. They have only combined for 11 assists in this two game skid. They more they spread the ball around the better the Flames will be offensively.
Howard Moore's team has also been struggling to hang onto the ball as they have committed 22 turnovers during this losing streak. Turnovers are one of Coach Moore's pet peeves and it is something that he preaches in practice every week. Cutting down on the turnovers will create better shot opportunities.
On the defensive end, UIC has been weak against the outside shot. Against EIU, they surrendered 9-of-14 three-point shots. Against NU, they gave up 11-of-20 from long range. Both teams shot for 60-percent or better against the Flames. Perimeter defense must improve so they won't be so vulnerable from the outside.
Especially since they just could not find an answer for Northwestern point guard Dave Sobolewski as he scored a career-high 25 points at the UIC Pavilion on Wednesday night. He also hit 9-of-14 from the floor, 4-of-8 three-pointers and dished out 4 assists. They also allowed reserve NU guard Tre Demps to score 13 points off the bench with 5-of-7 shooting.
Their interior defense isn't much better either as they've been outscored in the paint 66-48. The lack of production from forwards Jake Wiegand, Hayden Humes and Will Simonton is very disturbing. Against both NU and EIU, the three of them have combined for 15 points, 10 rebounds and one blocked shot.
They're offensive struggles hurt this Flames team more than anything. They're defensive struggles came into full circle against Northwestern on Wednesday night. They allowed struggling Wildcats center Alex Olah to score 10 points, grab three rebounds and block two shots. They also sent him to the free throw line four times (shot 4-for-4). They also allowed undersized (6-6, 210) NU power forward Sanjay Lumpkin to pull down 10 boards against them. They also permitted the Cats' other forward, Drew Crawford to score 18.
Altogether, the Flames have been out-rebounded 80-62 in their last two games. Foul trouble has also been an issue. If they play like this once the Horizon League portion of their schedule begins, it's going to be another long season. They need to make changes now and they need to become more fundamentally sound on both ends of the floor.
They can begin the process of redemption on Monday when they play San Diego in the opening round of the the Gulf Coast Showcase in Florida. Redemption won't be easy to achieve however as USD is currently 5-0 and are averaging 75-plus points per game. But the Flames do have to start somewhere. It's better that they fix the problems now before they fall behind in the Horizon League again.
Follow me on Twitter @GabeSalgado82
For More Great Chicago Sports Content
Follow us on Twitter at @chicitysports23 for more great content. We appreciate you taking time to read our articles. To interact more with our community and keep up to date on the latest in Chicago sports news, JOIN OUR FREE FACEBOOK GROUP by CLICKING HERE