Week 1 of the 2011 NFL pre-season is underway and the Bears are set to take the field Saturday Night. Chicago will start off the pre-season at Soldier Field against the Buffalo Bills. Playing in front of the home crowd is monumental for three reasons…
Bears family night was cancelled due to poor field conditions at Soldier Field. This annual event provides Bear fans with an opportunity to watch the team scrimmage on Soldier Field.  This occurring just 1 week before the pre-season opener at Soldier Field, led many fans to scoff at the idea, that a game would be played there on time vs the Bills.
Fans will be able to see the aura that surrounds undrafted free agent WR Dane Sanzenbacher in person.
Gone are the days that our back-up quarterback is completely terrible. After an impressive showing in the NFC Championship game, many fans are excited to see Caleb Hanie look like Joe Montana against Buffalo's 2nd and 3rd team scrubs.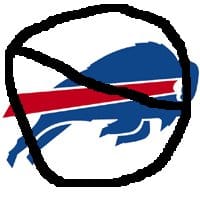 5 Things to Watch For
1.) Running Back Battle between Marion Barber & Chester Taylor.
At the start of the off-season there were rumors circulating that the Bears intended to release Chester Taylor. After investing in the RB to possibly compete with Forte, he fell extremely short of that goal. Taylor was paid good money and fans didn't believe he earned even half of it with his play on the field.

Despite the Bears denying rumors they intended to release Chester Taylor, they decided to sign FA RB Marion Barber. Marion "The BarBEARian" Barber is a ferocious runner but many believe he has lost a step. He'll forever be famous for his 2 yard against the Patriots. If we can get a fraction of that violent running from his glory years in Dallas, Chester will be out of a job.
2.) WR Dane Sanzenbacher, 2011 training camp legend? 
Every season Chicago Bear fans elect 1-2 players as training camp superstars. Usually these players are gritty guys who you wouldn't expect to dazzle a crowd. Somehow they find a way to make an impression on some Bear fans in training camp. Names such as David Ball, Chris Leak, Airese Curry, Marcus Monk, and Mike Hass find themselves in this topic amongst Bears fans. They do slightly well in training camp but either get cut or don't produce in games.

This season Dane Sanzenbacher from Ohio State is the clear favorite for training camp superstar..maybe even legend. Sanzenbacher is receiving stellar reviews from fans, coaches, and even some Chicago media. Out of all the undrafted free agents, he has shown that he'll likely snag a spot on the team. His play in training camp will have to match his pre-season production if he wants to make the squad. Prior to training camp, all of the buzz was around CFL WR Andy Fantuz but, he's been overshadowed by the tough Sanzenbacher. Despite not being gifted with NFL prototype size, at just 5'11" he has shown that he isn't scared to go across the middle and up in the air to get a ball. This physical toughness is something Bears' WRs greatly lack.
3.) How Martz intends to utilize all 3 Tight Ends
This is a huge thing to watch for as this will be the first indication to Bear fans how Martz will utilize his tight ends. Greg Olsen was shipped off to the Carolina Panthers for a 3rd round pick and a box of cracker jacks, meaning somebody must step up. The Bears signed 6'7" blocking TE Matt Spaeth from Pittsburgh, re-signed Dez Clark, and have given Kellen Davis a bigger role in the offense.

It'll be interesting to see who emerges from the pack to be Martz' guy. Spaeth will replace Manumaleuna who didn't pan out and was cut, but Dez Clark wants to challenge Kellen Davis for the receiving TE spot. It doesn't appear that Dez stands a chance but expect the veteran to make us ponder about it!
4.) J'Marcus Webb's Improvements
Despite drafting Gabe Carimi in the 1st round, the eyes are all on J'Marcus Webb to see if the 7th round draft choice from last season can step his game up. For being a 7th round draft choice, Webb played solid last season. If he can be a bit more consistent and grow on last season, we could be one step closer to having a serviceable offensive line. Webb has been going up against Julius Peppers all training camp long. When game-time comes around, expect Webb to be a little more seasoned after going up against that monster in practice. Let's hope he protects Cutler's blind side well enough to keep his job.
5.) Which former 1st round pick will disappoint?
Vernon Gholston (NYJ), Amobi Okoye (HOU), and Chris Spenser (SEA) headline the Bears 2011 reclamation projects. So far reports out of camp are that Vernon Gholsten is far from impressive, Okoye has looked very solid now that he's in a 4-3 defense, and Spenser hasn't quite adapted to the offense yet. The only one of the three expected to start before pre-season was Chris Spenser.

The Bears signed Spenser after 13 year veteran Olin Kreutz departed. However, Roberto Garza is the team's 1st team center, with Chris Spenser behind him. Pay attention to who stands out and who fades to the back. I foresee Gholsten living up to his expectations and not doing much of anything. Some reports go as far as to put him and DT Marcus Harrison in the same group. That is pretty bad considering Harrison missed several practices for being overweight and too out of shape to participate.
All in all, I am excited for the pre-season to start. I will watch every snap of Bears football during the pre-season so I can get a good idea of the players behind our starters. I am looking forward to seeing WR Dane Sanzenbacher, S Chris Conte, and DT Stephen Paea in action tonight.