Chicago Bears 2023 Opponents set
As the sun sets on another Chicago Bears football season the offseason frenzy full of outlandish predictions, fans bellyaching about how they would fix the roster, and high hopes for a better 2023 has officially begun. 2023 is already treating the Chicago Bears and their fans pretty well. The Bears officially wrapped up the 1st overall pick in week 18 with a loss to their division rival the Minnesota Vikings and with some help from former head coach Lovie Smith and the Houston Texans. We are a long way from kicking off the 2023 NFL season but here is who the Chicago Bears will take on in 2023.
Home games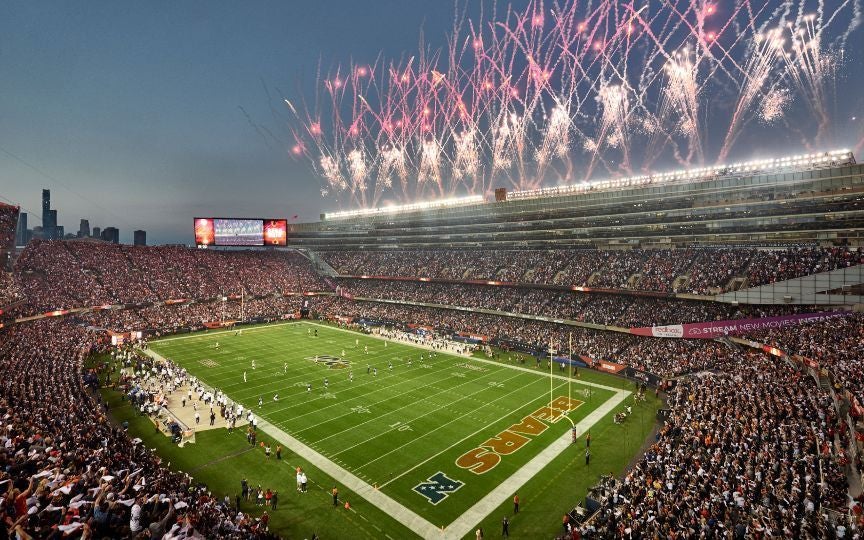 The Bears' 2023 schedule will be a 4th place schedule meaning they will play three games against teams that also finished 4th in their respective division. They will play their 3 annual home games against their NFC North rivals. The Bears will have two home games against NFC South opponents the Atlanta Falcons and the Carolina Panthers. Chicago will also host two AFC west opponents in the Las Vegas Raiders and the Denver Broncos. Lastly, one of the Bears' three 4th place games will be in Chicago against the Arizona Cardinals (who depending on the actual schedule of this game could potentially be without Kyler Murray).
Away Games
Of course Chicago will travel to their NFC North counterparts homes. The Bears will play their last two scheduled 4th place games on the road against the Washington Commanders and the Cleveland Browns. The Bears toughest game of 2023 will no doubt be when they travel on the road to play Patrick Mahomes and the Kansas City Chiefs. Chicago will also have to travel Los Angeles to play the Chargers and will also travel to Tampa, two places that are very tough to come in and win at. The Chicago Bears will round out their 2023 road opponent list with a matchup in the big easy against the Saints.
One NFL scheduling rule to take note of since the addition of the extra regular season game is every NFC team plays eight home games and nine road games in 2023 and all odd-numbered years and Nine home games and eight road games in even numbered years.
First thoughts
Overall the Bears opponents list for 2023 at first glance is tough. With road games in Kansas City, Tampa, and Los Angeles and it looks like the NFC North will be even more competitive next season with the emergence of the Lions, the Bears are going to have a hard schedule. The good news is that the Chicago Bears have the most cap space heading into the offseason, the 1st pick in the 2023 draft, and a QB to build around. The 2023 Bears will look very different from this years team and fingers crossed be able to compete for a playoff spot next season.
For More Great Chicago Sports Content
Follow us on Twitter at @chicitysports23 for more great content. We appreciate you taking time to read our articles. To interact more with our community and keep up to date on the latest in Chicago sports news, JOIN OUR FREE FACEBOOK GROUP by CLICKING HERE