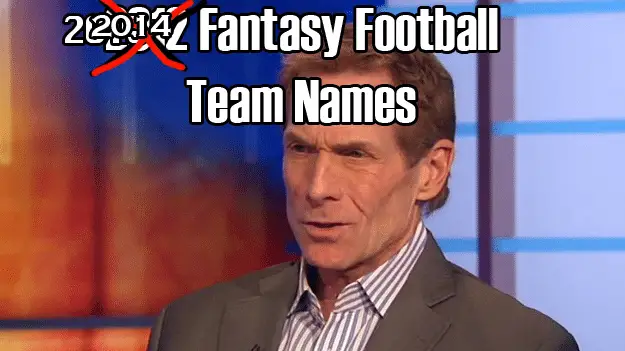 You're here because you're looking for funny, clever, or offensive fantasy football team names for the 2014 NFL Season. ChiCitySports has been putting out funny fantasy football team name lists for many years. Check out some of our past work
Check out our lists from years previous….we are kind of a big deal!
2013 List – 2012 List – 2012 List pt. 2 – 2011 List – 2011 List pt. 2 – 2010 List
Let's jump right into the nitty gritty. We'll get a list of what we deem to be funny, offensive, and clever team names for the entire league. Then we'll throw a splash of Chicago centric team names at you…because we can.
League Wide Team Names
Turn Down for Watt : If you haven't heard the Lil Jon song "Turn Down for What" you aren't missing out on much. However, JJ Watt's last name and what are similar. Similar enough to coin this gem of a team name.
MonicaLovesClintonDixx : Anytime we can fit in a dick joke/reference, we will. Green Bay's new safety Ha Ha Clinton-Dix has dick in his last name. This sets up the perfect name for a Bill Clinton/Monica Blowjob reference.
Don't Luck at my Fleener : Andrew Luck is the QB of the Colts and Fleener is his tight end. Remember when we said we wouldn't pass up a dick joke/reference? 
It Ertz when Eifert : If you can draft both of these tight ends, you are at the pinnacle of team names. Zach Ertz (PHI) and Tyler Eifer (CIN)….fart. Get it. 
Geno-Cologists : In an attempt to further this downward spiral of immaturity, we're now comparing Jets QB Geno Smith's name to a gynecologist. Because, why not?
Chicago Themed Team Names
MANBEARBRIGGS : I am very much leaning towards this as my own fantasy team name this season. As a Bears fan, anybody who has seen the episode of South Park will genuinely appreciate this one.
He Went to Jared : We signed Jared Allen. OH YEAH.
Forte Shades of Jay : Jay Cutler and Matt Forte are so dreamy. You can combine their names to form this name that brings up that book porn that is known as Fifty Shades of Gray.
Peanut Cutler Jeffery Time : Peanut Butter, Jelly Time. If you could make this more vulgar, I would definitely go this route.
Edward Forte Hands : A drinking game coupled with a Bears player? Sign me right the hell up for this one!
Bear Force One  : Air Force One is what the president flies on. Bear Force One is a nickname for the 45 yard bombs that Jay Cutler throws to B-Marsh, The Show/Air Jeffery, and Black Unicorn.
Cash4Gould.Com : A classic if you can secure Robbie Gould in your fantasy draft. Unless you have the #1 overall pick in your draft, chances are he'll be gone by the time your pick comes around.
Tillman Ball Punchers : There are only 3 to 4 things funnier than somebody getting punched in the balls, that is why this made the list.
Forte Oz. to Freedom : As a Sublime fan, when you combine the Bears running back and a 90's ska band that I genuinely enjoy, you get a badass team name.
Alshon Joffery : I probably deserve a Tillman Ball Punch for putting Alshon Jeffery's name this close to Joffrey from Game of Thrones but….I will repent later to the old gods. 
Maesters of the Midway : Game of Thrones reference. Maester. Midway. DA BEARS! 
For More Great Chicago Sports Content
Follow us on Twitter at @chicitysports23 for more great content. We appreciate you taking time to read our articles. To interact more with our community and keep up to date on the latest in Chicago sports news, JOIN OUR FREE FACEBOOK GROUP by CLICKING HERE