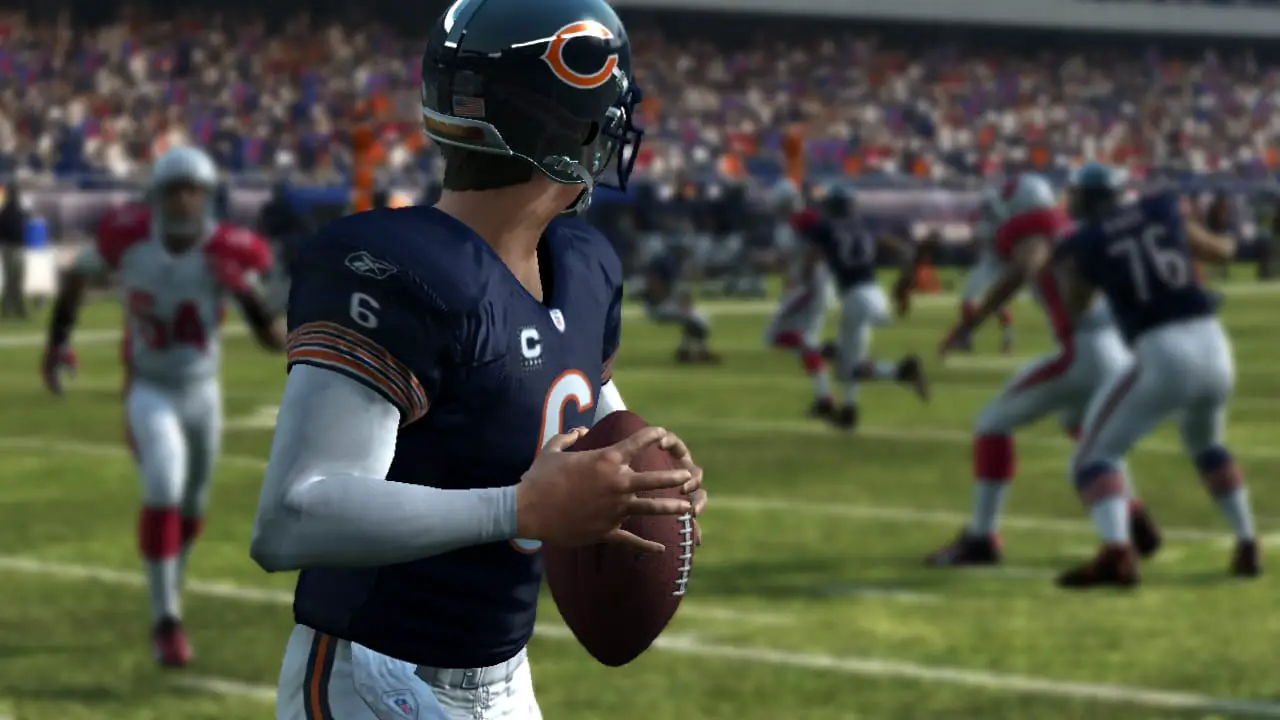 We are just a few weeks away from the release of Madden 12. With gamers ready to get back to the virtual gridiron, here are the overall ratings for each team that has been released.  Keep in mind that these ratings are without the recent free agent acquisitions. Thanks to the NFL Lockout, Madden 12 will be shipping with out of date rosters.
That means when you open up Madden 12 and put it into your 360 or PS3, it will not have any of the free agent moves done. You'll need to download the online roster update which will be ready the second the game is released.
Since this is a Chicago site, the Bears are rated as an 85 OVR. 7 spots lower than the Super Bowl Green Bay Packers who are a 92 OVR. I'll take that. Wait a second here…Chicago Bears….85 OVR….1985….Super Bowl….I like what I see.
SeattleSportsCentral.Com has compiled a list of the overall team ratings for Madden 12. Let us know in the comments if you agree with your team's rating!
Madden 2012 Overall Team Ratings
AFC East
Buffalo Bills: 73
Miami Dolphins: 78
New York Jets: 87
New England Patriots: 88
AFC West
Denver Broncos: 74
San Diego Chargers: 85
Kansas City Chiefs: 84
Oakland Raiders: 76
AFC North
Cincinnati Bengals: 71
Cleveland Browns: 74
Baltimore Ravens: 86
Pittsburgh Steelers: 90
AFC South
Houston Texans: 80
Indianapolis Colts: 85
Jacksonville Jaguars: 75
Tennessee Titans: 73
NFC East
Dallas Cowboys: 82
Philadelphia Eagles: 86
New York Giants: 83
Washington Redskins: 74
NFC West
Arizona Cardinals: 70
San Francisco 49ers: 77
St. Louis Rams: 78
Seattle Seahawks: 76
NFC North
Green Bay Packers: 92
Chicago Bears: 85
Detroit Lions: 76
Minnesota Vikings: 74
NFC South
Atlanta Falcons: 87
New Orleans Saints: 85
Tampa Bay Buccaneers: 84
Carolina Panthers: 72
For More Great Chicago Sports Content
Follow us on Twitter at @chicitysports23 for more great content. We appreciate you taking time to read our articles. To interact more with our community and keep up to date on the latest in Chicago sports news, JOIN OUR FREE FACEBOOK GROUP by CLICKING HERE