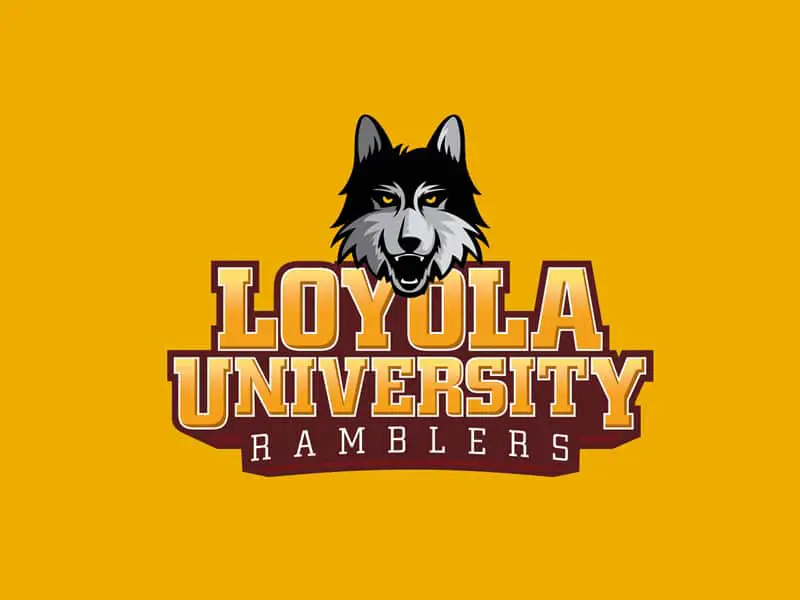 After winning their season opener against UW-Milwaukee back on November 8th, the men's basketball program at Loyola-Chicago has gone just 2-4 since then. Putting aside the blowout victory over Rockhurst, Loyola has had difficulty holding leads late in games. This troubling problem allowed both Tennessee Tech and Tulane to achieve come from behind victories over the Ramblers. It also permitted the heartbreaking loss to Portland State, and it allowed UC-Davis to force overtime (Loyola lost that one as well).
Even in yesterdays victory over SIU-Edwardsville, they were barley able to thwart off a furious rally attempt by SIUE. This is the same issue that caused the Ramblers to finish below .500 last year and miss the postseason. During their last five games, LU has been outscored 211-167 in both the second half and overtime.
In that same time frame, they haven't been able to defend the long range shot. During these last five games they have given up 15-of-45 three-point shots in the late frames. Collectively; Tennessee Tech, Tulane, Portland State, UC-Davis and SIUE made 73-of-156 shots from field goal range in the latter parts of their encounters with the Ramblers. All five teams have shot for anywhere between 42-percent and 50-percent. That means Porter Moser's team is not playing very well on defense.
The Ramblers have also committed too many second half fouls as these same five teams have converted 56-of-86 second half free throws. Regardless if the foul calls are legit or not, 86 free throw attempts is way too much to give away without losing. They are struggling offensively as well.
In the second half of these games, the Ramblers are having trouble finding any rhythm on offense. This is evidenced by the fact that they are only shooting 70-of-130 second half/overtime field goals,  and 10-of-35 second half/overtime three-point shots. They have been very inconsistent on offense.
With Mississippi State, Illinois-Chicago (former arch-rivals), and Northern Illinois coming up in three of their next four games, these mistakes need to be corrected. Miss State is plays in the Southeast Conference, plus it's a road game so it won't be a cake walk for Loyola. And despite moving to the Missouri Valley Conference, Loyola has decided to keep their cross-town rivalry with UIC intact.
They split the season series with the Flames last year so you know that will be a tough match up. NIU should also be a challenge as they have gone 2-1 in their last three games. Improvements need to be made and they need to be made now. When the conference schedule begins the Ramblers will be dealing with some very good second half teams.
Wichita State, Evansville, and Missouri State (to name a few) are at their best when teams start slacking in the second half. So, what can Loyola do to improve their second half performance? Guarding better would be a good start, especially at the three-point line and along the perimeter. Perhaps a little more zone defense or maybe some extra full-court pressure would help.
They must also cut down on the fouls, they must show more restraint and discipline on defense. From an offensive stand point, they need to shoot more consistently. They need to improve their outside shooting, do a better job of finding the open man, and run more screens. There must be better ball movement from Joe Crisman, Jeff White and Devon Turk. Seeing Christian Thomas play on the outside a little more wouldn't hurt either.
The Ramblers still have time to get things right. But if they don't begin to fix things now, they'll continue to lose big games in January and February. Loyola will get to enjoy their Thanksgiving before hitting the road to take on Mississippi State on Sunday.
Follow me on Twitter @GabeSalgado82