Like everyone else, I was shocked and saddened when the news broke last week that former Chicago Bear great Dave Duerson took his life with a self-inflicted gunshot wound to the chest.  After the initial shock wore off, my thoughts drifted to wondering how this could happen while ultimately feeling sorrow for what many of our sporting heroes go through once the cheering stops.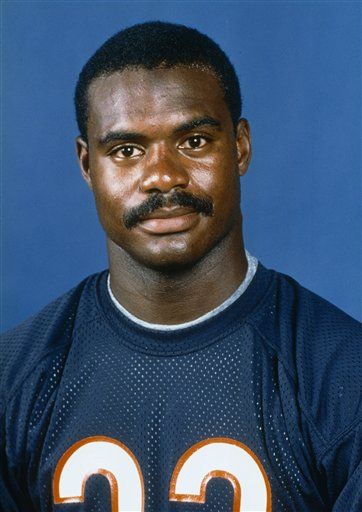 I can't imagine the psychological adjustment of a player who has been treated special, often coddled, by everyone off the field from the time their 7 or 8 years old until their in their 20s or early 30s when they're basically told "sorry, you're not special anymore".  Can you imagine in any walk of life or profession peaking at 25, as Duerson was when he won his first Super Bowl, and within a few short years being told: "you're no longer good enough to do this".
I attended the University of Illinois when Deon Thomas was 'the guy' on campus simply because he was the best basketball player at a basketball school.  He couldn't go anywhere without being noticed.  I wrote a feature article on Thomas for the Daily Illini and he was a very personable, humble guy.  I'll never forget the celebration for him at a campus sports bar when he was selected in the 1st round of the 1995 NBA draft by the Dallas Mavericks.  I'll also never forget him visiting campus, and seeing him at the same sports bar, the next year after he didn't make the Mavericks roster and nobody knew, or cared, who he was – just one year later!  Thomas never played a game in the NBA and that was the first time I realized that nobody cares about most of these guys once they're no longer capable of thrilling us.
As for Duerson, he was a smart man – a Notre Dame graduate with an MBA from Harvard.  He seemingly made the adjustment that many other athletes don't make.  He was successful after his football career as a businessman.  But at some point, it all started to unravel – a domestic abuse charge, a messy divorce, foreclosure, bankruptcy and sadly suicide.  Many in the media will jump on the story line that head trauma throughout his career was a contributing factor and, to be sure, the story line is warranted.  Duerson sent text messages to loved ones just prior to taking his life asking that his brain be studied for Chronic Traumatic Encephalopathy (CTE).  But thousands of former NFL players, and you can lump in hockey players and boxers (see Joe Frazier, Muhammad Ali) have routinely suffered blows to the head and their lives don't end at 50 with their finger on a shot gun.
Questions arise with such a tragedy as this and hopefully answers, and ultimate good, will be formulated:  Who is coming along side these young guys to mentor them during their careers to instill a purpose to life that is larger than chasing championships?  Don't forget, these guys are mere kids in their 20s.  Sure, there are financial and business advisors – but do they have their best interests at heart?  Who is there for these guys once their business and their financial world collapses?  Who is there when their marriage simultaneously or subsequently collapses?  Or do we really just care about these guys until they no longer provide story lines and no longer give us reason to cheer while providing us with an adrenaline rush? Do owners, coaches and agents really truly care once players are no longer an asset to line their pockets?
On a personal note, while I did not know Duerson, we interacted because of my book. What I can say is that he was approachable, responsive, respectful and ultimately appreciative of my efforts. I think that says a lot about Duerson because, at the end of the day, I'm just a fan who wrote a book and he gave me credibility for no benefit to him.  For that, I'm sad he's no longer here; because with or without lingering effects of head trauma or his mounting personal problems, I feel he had so much more to give.  As for us (i.e. the fans, media, coaches, entourages, etc.), we need to understand the innate need in all of us for a purpose larger than ourselves.
We all have divine purpose of having an impact by leaving a legacy long after we're gone and that impact / legacy needs to be far more than making money or winning championships to achieve true fulfillment and peace.  The sooner we all realize that, the more emphasis we'll have on bringing out true greatness inside of ourselves and, more importantly, those around us.
-Bill Renje, new ChiCitySports Writer.
For More Great Chicago Sports Content
Follow us on Twitter at @chicitysports23 for more great content. We appreciate you taking time to read our articles. To interact more with our community and keep up to date on the latest in Chicago sports news, JOIN OUR FREE FACEBOOK GROUP by CLICKING HERE