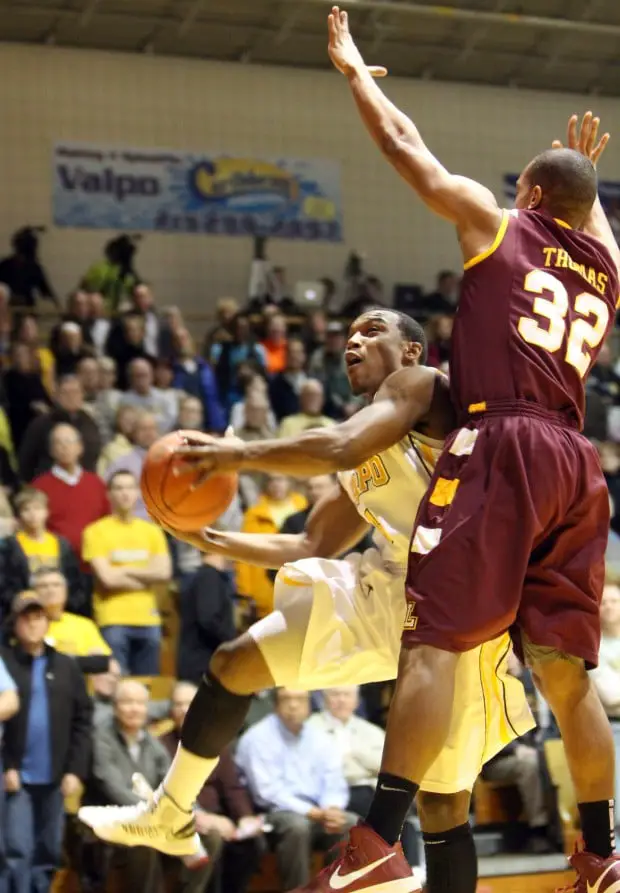 As Loyola continues to adjust to life without Ben Averkamp, Jordan Hicks and Cully Payne, it appears as if they have found their new leader. Despite their recent struggles, one man continues to stand out through the rough times. Junior forward Christian Thomas has stepped up for the Ramblers and continues to lead by example despite their 3-4 record.
Not only is the St. Louis native a veteran leader in the locker room, he has also become a leader on the court. Currently, No. 32 is in the top five in almost every stat line. He's averaging 33 minutes a game (one minute behind Milton Doyle), and he leads the team in scoring with 14 points per game, rebounding with 6.9 per game, and he is the third leading stealer as well (5).
He's second on the team in field goal percentage (.542), first in three-point percentage (.500) and is one of the better defenders on the team as well. He is also one of the more versatile players on the team as he can do just about everything. He can play both inside and outside, he can shoot from long range, has an inside game when needed, can have a presence in the paint and is one of the better defenders on the team.
As Loyola looks to end one of the longest postseason droughts in NCAA Division I history, Thomas' leadership and abilities will go a long way in dictating whether or not LU can end that drought. Last year Thomas was a role player off the bench, this year he worked his way into the starting lineup and it's slowly paying dividends. He's only a junior so barring any unforeseen circumstances, he will be the leader of next year's team as well.
Head coach Porter Moser has all of the confidence in the world in his star forward as he should. The question from here is how far can he take this team? Follow me on Twitter @GabeSalgado82