Eddie Jackson, Jaylon Johnson, and Nate Davis, who missed the first two weeks of practice at OTAs, made an effort to return this week after Chicago Bears head coach Matt Eberflus called the workouts "invaluable" for his young team. Eberflus promptly canceled the practice for Thursday. Bears fans gave their opinion on the decision to switch out practicing the sport of football for a team bonding activity via hoops.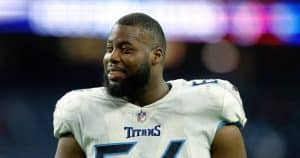 The Bears were bussed off to the United Center to play basketball Thursday. Instead of nailing punts inside the ten, Trenton Gill was spotted dunking in the most athletic move I've seen to date by the second-year punter.
.@gill_trenton in the dunk contest when, @NBA? pic.twitter.com/BBsptpC3hI

— Chicago Bears (@ChicagoBears) June 8, 2023
The Bears did something similar last year. The team participated in a home run derby at Wrigley Field last June. The team also forfeited a practice in OTAs last June for violating a contact rule in early practices. One can't argue repeating the same steps is necessarily good for the Bears after they went on to have a 3-14 season. But maybe with additional talent on this team's roster, it doesn't matter.
The Bears aren't the only NFL team toying with their practice schedule. The New York Jets decided to cancel their mandatory minicamp next week.
Chicago Bears fans react to Matt Eberflus' decision to cancel practice
Eberflus decided to cancel practice a day after offensive coordinator Luke Getsy said Davis needed reps with the offense to help with the overall "chemistry" of the unit. Canceling the practice seems at odds with Eberflus' H.I.T.S. principle. However, the Bears' new philosophy for 2023 includes more new agey concepts.
Bears fans offered their take on Eberflus' decision. Most fans liked Eberflus' decision to not practice. One fan even compared him to Ted Lasso. (Let's hope the Bears, who finished with the worst record last season, don't ever have to face relegation like AFC Richmond.)  Here are the best takes on the Bears playing basketball Thursday to bond instead of football.
Culture matters. Super Bowl confirmed. https://t.co/NubeapSOi3

— JP (@JPKuster) June 8, 2023
Because they are so successful, they don't need it

— Joseph OKeefe (@nextdoorjoe) June 8, 2023
Pretty sure coach Eberflus is really our Ted Lasso and he's not just building a team, but building a family… pic.twitter.com/VnYUX7m6r9

— Ryan Oestreich (@BeardedRyno15) June 9, 2023
best way to build team chemistry? practice the team's sport.

— 🌹MadKap 🇺🇦 (@NYBearFan) June 8, 2023
Should've went with laser tag

— bto (@martianbosh) June 9, 2023
— Ryne 🧩 (@RynePotter) June 9, 2023
This sounds fun https://t.co/XJ7z6HnEub pic.twitter.com/874wVtRcpp

— The Martian Chronicler (@MartianKronicle) June 9, 2023
Yeah like the Bears don't need practice. Ugh

— BH23 (@00723maui) June 9, 2023
Strengthen the bond so the team plays better. A regular practice can't do that 🔥🔥🔥

— Shiesty 🔴⚫️ (@rektlessallday) June 8, 2023
Fucking idiot

— Anytime23 (@Anytime23CCS) June 9, 2023
For More Chicago Sports:
Follow me on Twitter at @JordanSig, and follow us @ChiCitySports23. You can also reach out to Jordan Sigler via email at jordanmsigler@gmail.com. To read more of our articles and keep up to date on the latest in ALL of Chicago sports, click here! Chicago Bears, Chicago Bulls, Chicago Cubs, Chicago White Sox, Chicago Blackhawks.
For More Great Chicago Sports Content
Follow us on Twitter at @chicitysports23 for more great content. We appreciate you taking time to read our articles. To interact more with our community and keep up to date on the latest in Chicago sports news, JOIN OUR FREE FACEBOOK GROUP by CLICKING HERE