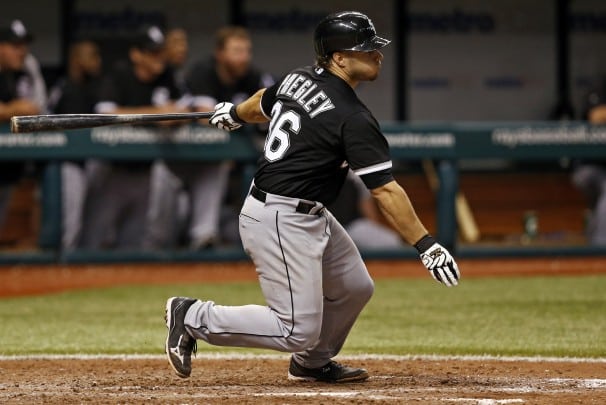 (Photo Credit: Associated Press)
The White Sox (34-51) were swept for the seventh time this season. They lost for the ninth time in the past 11 games. They haven't moved from the bottom of the AL Central since early June.
Giving you the play by play from this weekend's sweep isn't going to make anyone feel better. With a make-up game against the Cubs tonight and a road trip to Detroit and Philadelphia, Sox fans can only hope for the best before the Southsiders get a much needed All-Star break.
So skipping the sad stuff you already know, let's look at some highlights.
Gordon Beckham continues to rock the bats since leaving the DL June 3rd. In the last 13 games, he's gone 20-for-46, including a 2-for-4 showing on Sunday.
And hey, who's that Josh Phegley guy? The rookie catcher showed up this weekend with his first career MLB homerun, and went 2-for-7 with three RBIs in his first two games after being called up from the minors. Sources say Ventura has no plans to send Tyler Flowers away, but hopes to rotate catching duties.
And then there's Chris Sale. The all-star ace continues to get no run support as he pitches stellar games. Even though his record has hit a new low of 5-8, Sale continues to outperform his competitors.
For More Great Chicago Sports Content
Follow us on Twitter at @chicitysports23 for more great content. We appreciate you taking time to read our articles. To interact more with our community and keep up to date on the latest in Chicago sports news, JOIN OUR FREE FACEBOOK GROUP by CLICKING HERE