The Chicago White Sox are dealing with early injuries
The 2023 Chicago White Sox are more of a no-show than "Go-Go" once again in the early season. The White Sox have had World Series aspirations with their young core since the 2020 season. But injuries have hampered their chances in the 2021 and 2022 seasons. They're having the same issue to start this season's campaign, and players are reportedly frustrated with the lack of health on the roster.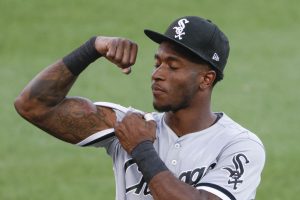 The White Sox ERA sits at a whopping 5.97 just 12 games into the season. The pitching staff is missing Garrett Crochet, Liam Hendriks, and Joe Kelly. The White Sox bats are being stretched thin as well. Eloy Jiménez was placed on the IL by April 5th for a hamstring issue, a problem he dealt with in 2022. Yoán Moncada is dealing with back issues this week. Now Tim Anderson was placed on the IL this week.
According to James Fegan with The Athletic, multiple White Sox players have admitted they're annoyed with another season being derailed early with injuries. Anderson said everyone understands some injuries are outside of a player's control, but it's still vexing. Moncada said players felt well going into camp, but the start of the season has seemed to put a strain on White Sox bodies:
"It's frustrating because people came to camp feeling good and as a team too," said third baseman Yoán Moncada on Tuesday, switching between using a team interpreter and speaking English while discussing his recurring lower back soreness. "Not even a week into the season and we are having all these injuries. That's the frustrating part. That we are not able to contribute to the team. Sometimes there are things you can't control."
White Sox need their depth pieces to step up
The Chicago White Sox have seen some bench players step up with injuries. First baseman and designated hitter Jake Burger has been hitting well in Jiménez' place. But the White Sox have ground to make up in the win/loss column. The White Sox are 5-7 and 2.5 games back from the Minnesota Twins. One wonders where this team could be if they could stay healthy. But health has not been on Chicago's side for many of its sports teams as of late.
For More Great Chicago Sports Content
Follow us on Twitter at @chicitysports23 for more great content. We appreciate you taking time to read our articles. To interact more with our community and keep up to date on the latest in Chicago sports news, JOIN OUR FREE FACEBOOK GROUP by CLICKING HERE